JJ Airsoft XPS 3-2 & XPS 2-Z Red Dot Sights
Operator7
17 Feb 2016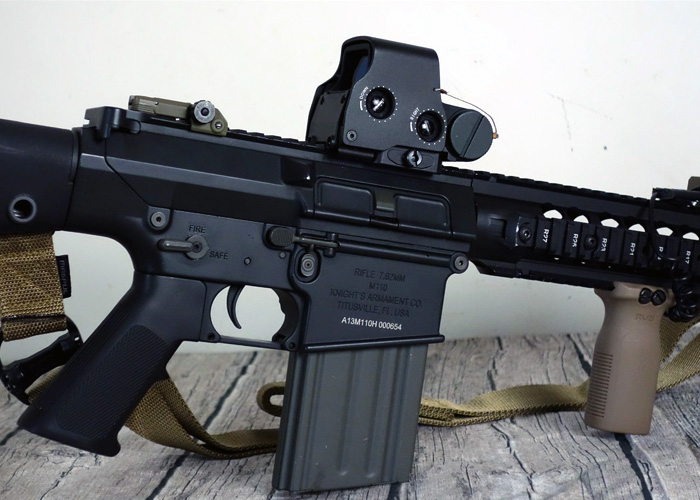 Recently I received the JJ Airsoft XPS Red dot sight in two very similar versions, but with very distinctive features: the XPS 3-2 and the XPS 2-Z. I had reviewed EOTech style sights in the past from different brands and even JJ Airsoft, and most were quite a mix where usually the lenses were so tinted you couldn't see much when indoors, or you would get to much reflection.
Also, the construction quality is a also a known issue with many clones, which flood the market giving a bad reputation even for the best EOTech replicas.
With so many EOTech clones choice in market right, how will a manufacturer make a difference? Well, the answer is in the quality of build and materials and also in widening the number of offerings.
JJ Airsoft is trying to do just that, but exactly how does that make it stand out from the crowd and benefit us? And just how good are these XPS holosights?
To find out more, just keep on reading.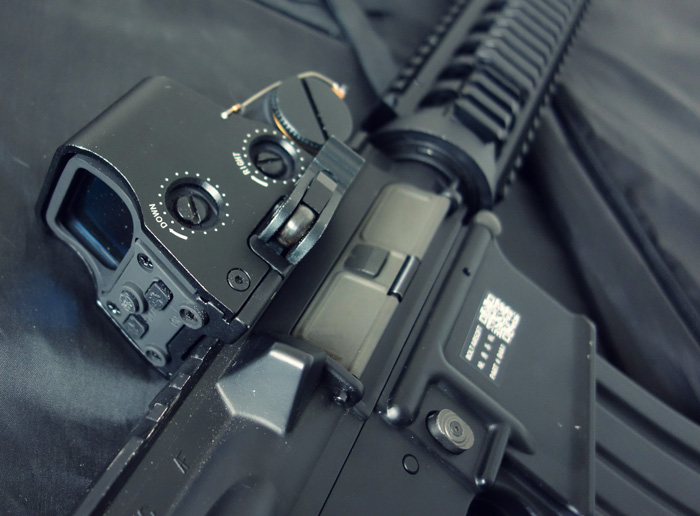 DESIGN AND BUILD QUALITY
Here is where I think that it's really important to check your facts and read reviews before getting just any red dot from eBay or your local Airsoft dealer. Sometimes, going for the branded ones will give you more bang for your money and even an edge over the players that go for the cheap clones.
If you have quality, well-built optics, they won't break or go faulty easily. They last more, and even more importantly, they won't fail you mid-game.
When it comes to these two XPS red dots, the build quality is top notch. Made out of well machined aluminium, there are no rough edges or wobbles. These are rock solid optics that will stay firmly on your gun.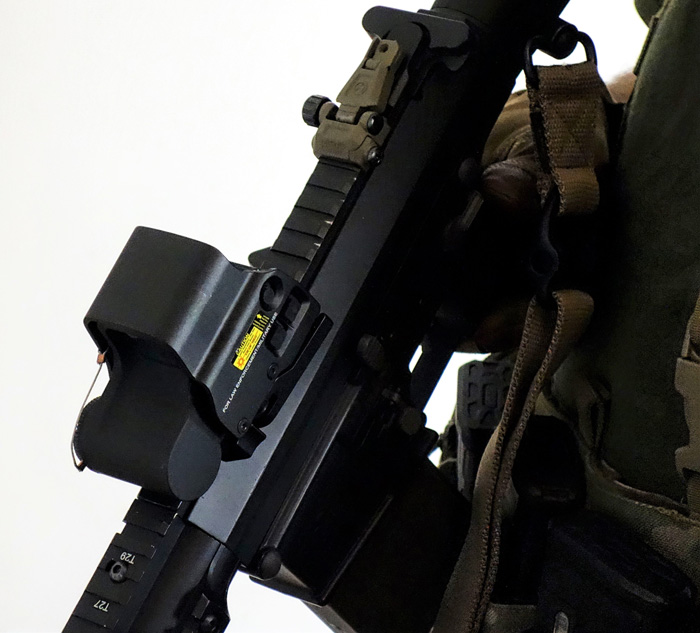 The top cover is nicely finished in a black matte and very rugged layer of paint with the he body of the red dot is made out of an extremely tough and thick polymer. You can feel it just by touch. This is all put together nicely with some very solid screws that allows no play or wobble whatsoever.
The rubber buttons are easy to operate and are durable, just as the metal tether between the battery cap and the metal cover which is nicely secured.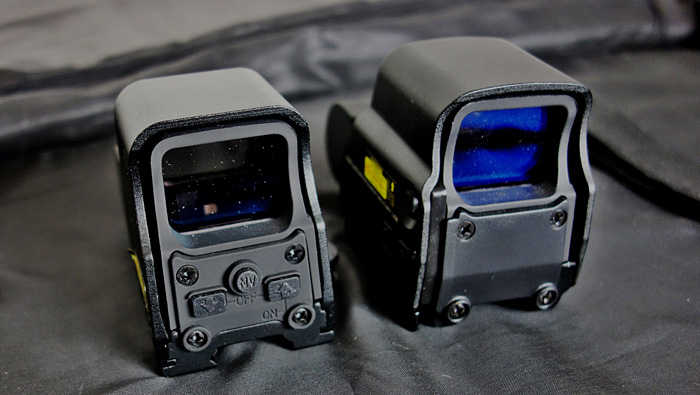 Also, the mounts are sturdy and you can pick up your gun just by holding the sight and it won't budge. That's how solid it is!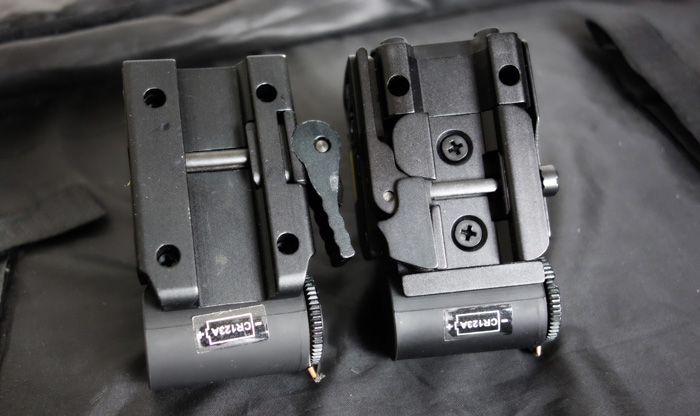 When it comes to the design, JJ Airsoft followed the original EOTech design well that it is very similar to the real steel ones, especially when it comes to the EOTech XPS2.

With the XPS2-Z, it's a different story altogether and JJ Airsoft did something different --- there is a QD on the replica which I appreciate; and the awesome Zombie reticle which I love. But unfortunately, they didn't add any of the graphics that the original one has. I think they could have done their own graphics and this would have been just perfect.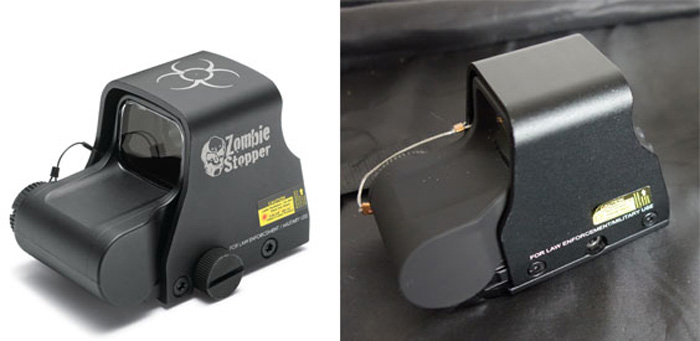 But if you're not a fan of big flared graphics and still want the Zombie reticle, then this is definitely the red dot for you!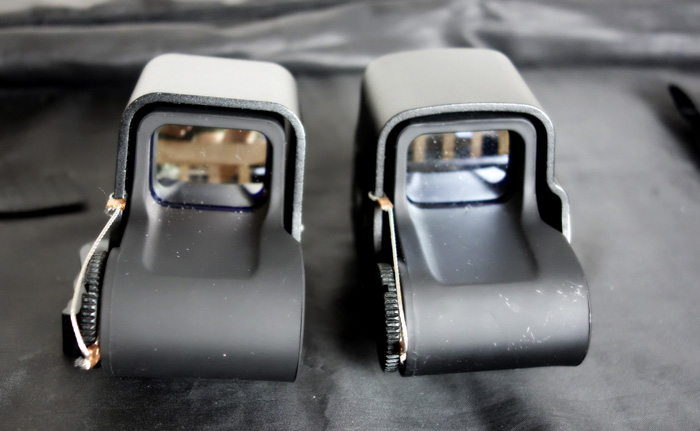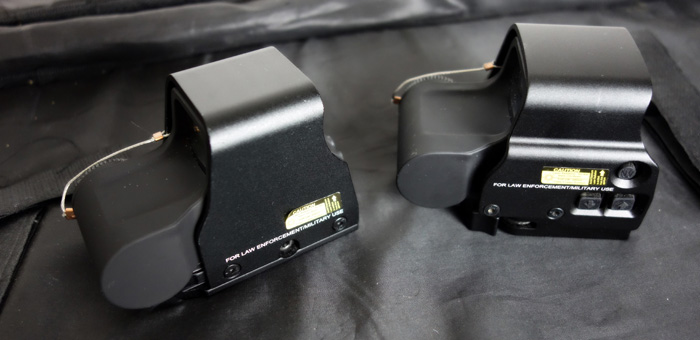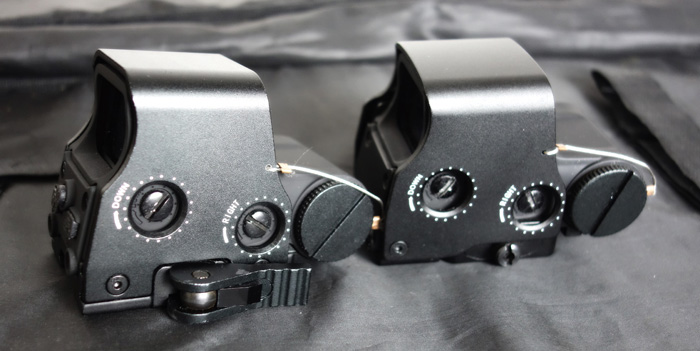 RETICLE AND LENSES

This is often the Achilles heel of most replica EOTechs since none is able to display a perfect red dot with a clear glass. All have a certain tint that or even reflection that will allow the dot to be projected on the glass. This usually means that most replicas aren't really usable indoors since they are so dark that you can't see through properly. The others you cannot see outdoors since the lens just reflects everything around you. The worst ones will do both reflections and tinting, perfect just for show!
Now with JJ Airsoft XPS, I noticed that their lens have been improving and now it shows minimal tinting and a lot less reflection. Being that it is one of the best EOTech replicas I have had the opportunity to review until today.
The reticle is clear and bright in both sights; with the reticle on the XPS 2-Z being by far the coolest one!
The graphic is very sharp and bright, especially the green one. Both red dots are very visible in bright day light and have around 16 levels of brightness, so there's one brightness level for everyone and every situation
OPERATION AND SETUP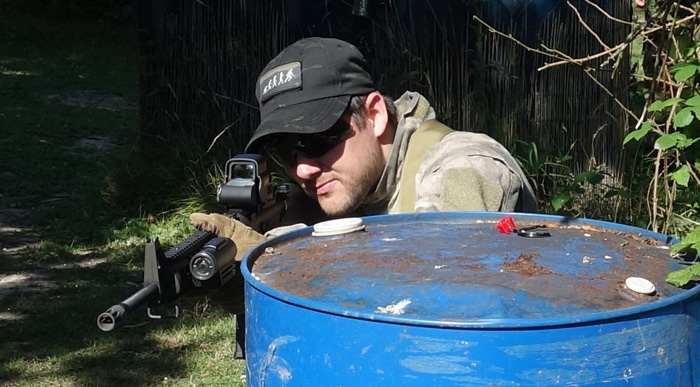 Operation couldn't be simpler and the QD mounts are a huge help to get started fast. Also, turning it on is a no-brainer and all you have to do is push one of the brightness level buttons. In order to change the colour of the reticle you have to press the "NV" button, which in the real steel would be for the Night Vision mode. To turn the reticle off, all you have to do is to press the brightness up and down buttons simultaneously. As simple as that!
As I mentioned before, the only part of operating EOTechs that I don't like is zeroing since it needs the use of a tool. Although it's very crisp and easy to fine tune the windage and elevation of the reticle it takes time and can be tricky. I wonder when will EOTech change this…
Again, both red dots take a single CR123A battery which is rather easy to come by and affordable. I got mine over 4 months ago and it still has plenty of juice!
CONCLUSION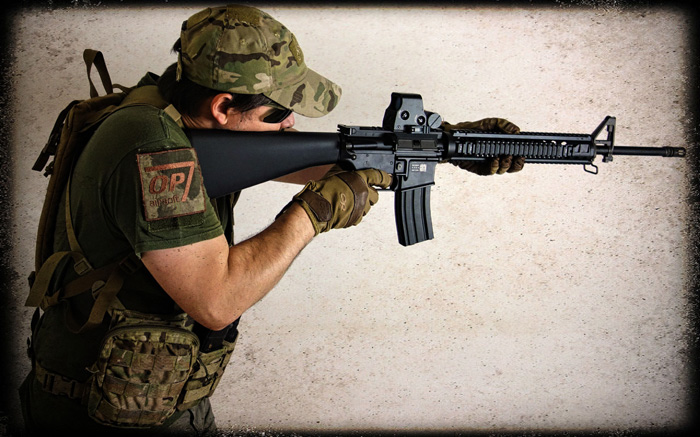 These JJ Airsoft replicas represent the very best you can get for Airsoft at a very affordable price. The construction quality is very good and JJ have been able to improve one of the biggest issues that haunt most Eotech replicas: the tinting and reflexes on the lens.
Of course, it's still not perfect and quite far from the real steel one, but it's a very good replica for airsoft.
Durable and solid, both the XPS 3-2 and XPS 2-Z are available in black or tan at Airsoftcart.com, retailing at US$57.99 for the 3-2 and US$54.99 the 2-Z.
Now, all there's left to say is that my personal favourite is the XPS 3-2, how about yours?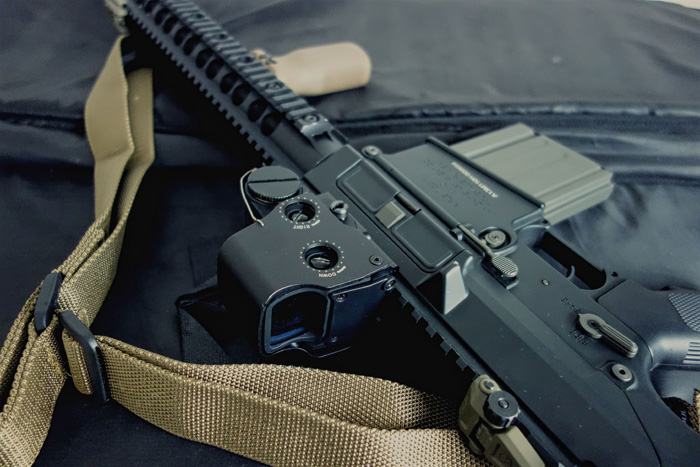 COMPARISON TABLE

Pros
Very good build quality and materials
Crisp and bright reticles
Lightweight
Easy to mount and operate
Cons
Slightly tinted lenses
No tool-less way to zero