GFC Tactical GL530 Red Dot Scope
Operator7
01 Jun 2015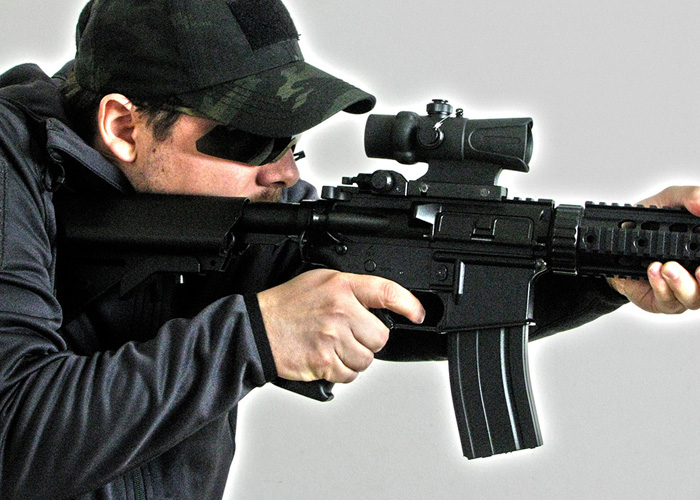 If you are in the market for a simple and easy to use red dot scope that comes with a great price tag and a solid build, then you are at the right place to read a review of a scope that meets that criteria. I will be taking you to the GFC Tactical GL530 Red Dot Scope from Gunfire.
DESIGN, CONSTRUCTION AND OPERATION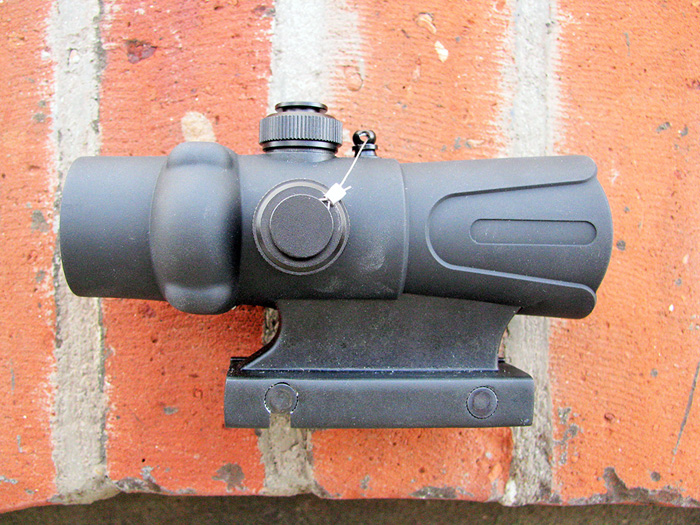 This red dot as the particularity of being encased by a rubber layer which is moulded around the body of the scope. This rubber skin acts as second level of protection, in an already solid and rugged scope that fortunately doesn't translate this into its weight since it only weighs around 300 grams.
The body and base of the scope are fully metal, hence is solid and very sturdy.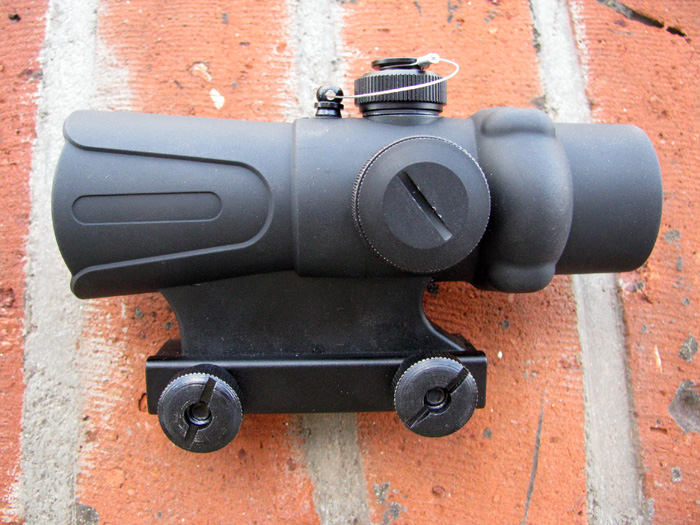 Even the huge screws that allow to clamp the base to most 20mm Picatinny rails are made out of solid metal and make it very easy to mount the scope securely. This doesn't mean it won't be easy to un-mount it again. In fact, it's just as easy as it was to mount, which is great in case you want to use the scope in more guns or simply store it away inside its box for transportation.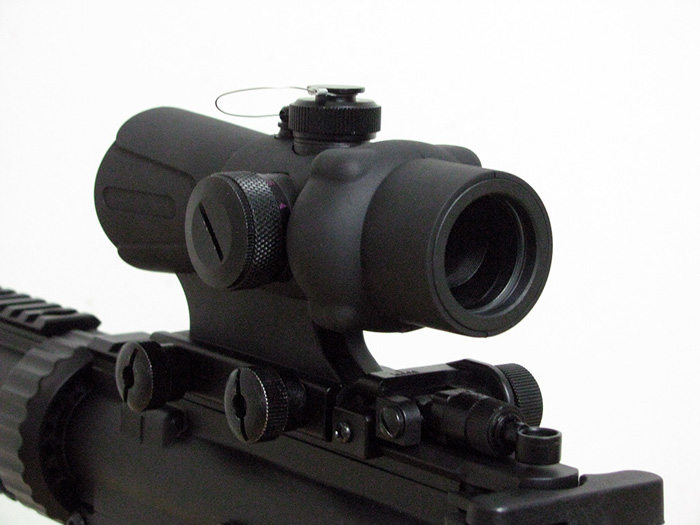 Design-wise, the scope has some similarities with an ACOG scope in general shape, but the similarities end there as it features an entirely different design.
First, because unlike most ACOG replicas, this scope has a large battery compartment for the CR1620 3V button battery, which then doubles as the dial for the reticle intensity instead of the small dial and most batteries are placed at the base.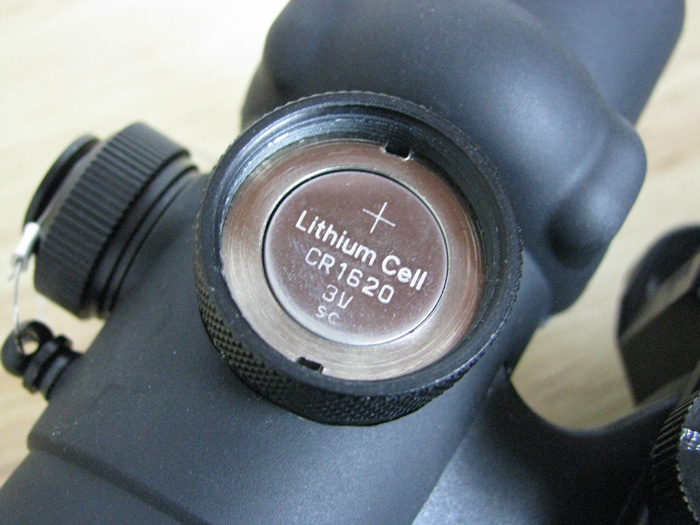 Second, it has no dummy fibre optic or backup sights on top. Instead there's only a cap that once unscrewed will allow you to adjust the elevation of the reticle. The windage adjustment is also done by unscrewing a similar cap, located on the right side of the scope. Unfortunately these caps don't have the usual flat head that will allow you to adjust the reticle without any tools.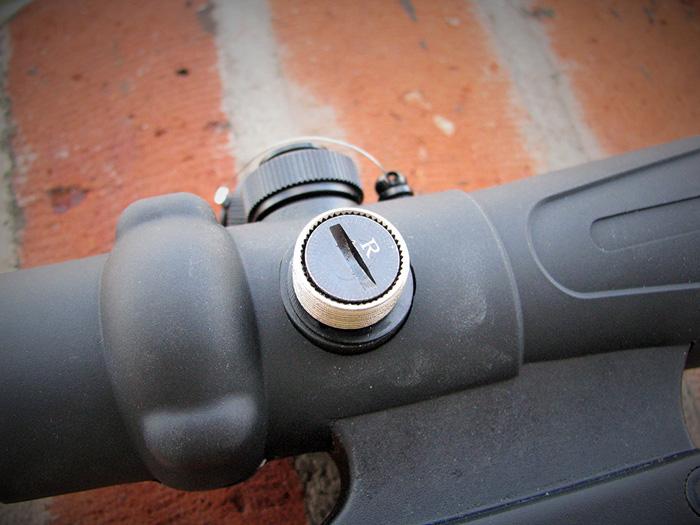 RETICLE AND LENSES

The lenses are quite clear with very little tinting. Also, the reticle can be adjusted up to five levels of brightness, the highest setting being the ideal brightness for very bright days. And the second or third highest settings will be perfect for most indoor scenarios.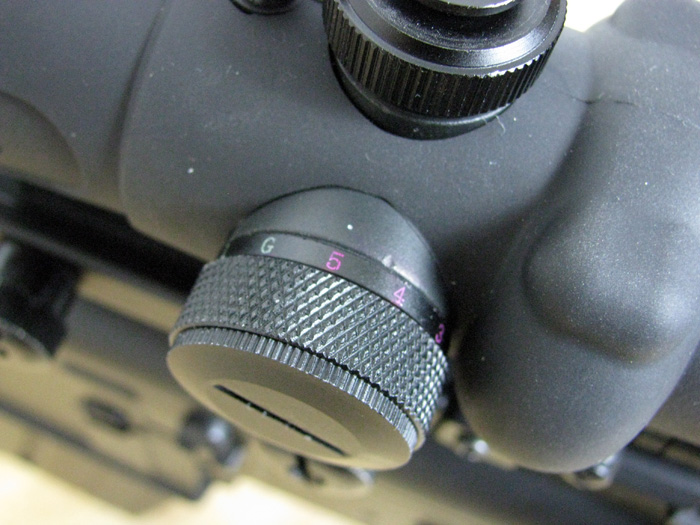 This makes it ideal for both outdoor and indoor usage and what I really like is the fact that the reticle is very crisp and sharp, unlike some very blurry and not well defined dots you'll find out there in some scope replicas with the same price tag.

There is also the option to choose between red and green dots. Of course the red will be the one that works better in most environments for me  and most people tell me they only run the green dot or they prefer the green dot over the red…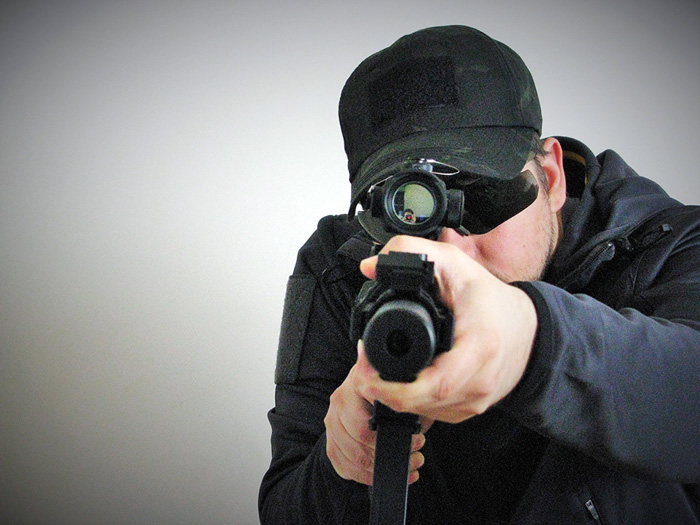 Alas! There's only one thing I didn't appreciate about this red dot and it's the fact that the actual lens is quite offset from the centre of the view hole. This has no practical implications on the operation or quality of the scope but it does look rather odd and this also means that the lens is actually smaller in diameter than the view hole which is actually 22mm wide.
At the front end, you have some flash as usual on most red dots, but Gunfire have included a very useful kill flash which will help not only avoid being spotted by the enemy but also protect your investment from any incoming BBs!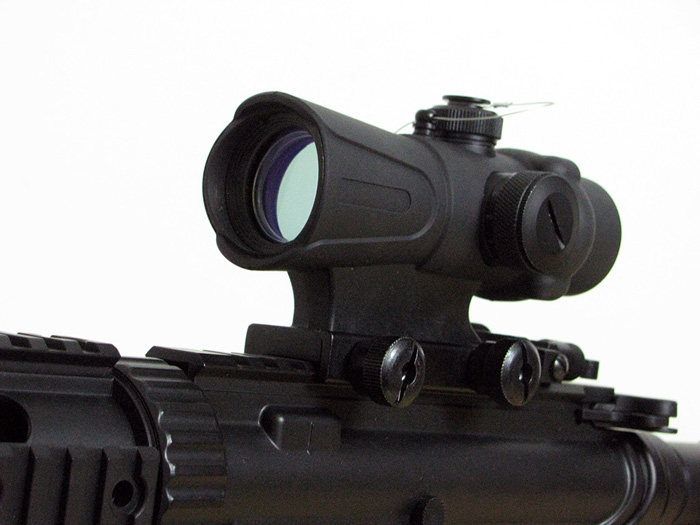 CONCLUSION
Just like how I wrote at the beginning, when I started introducing the scope, this is indeed a pretty much fire and forget kind of a scope. It is very simple and easy to use; highly rugged and durable; and very nice lens and reticle quality with the nice addition of a very useful kill flash/BB protector.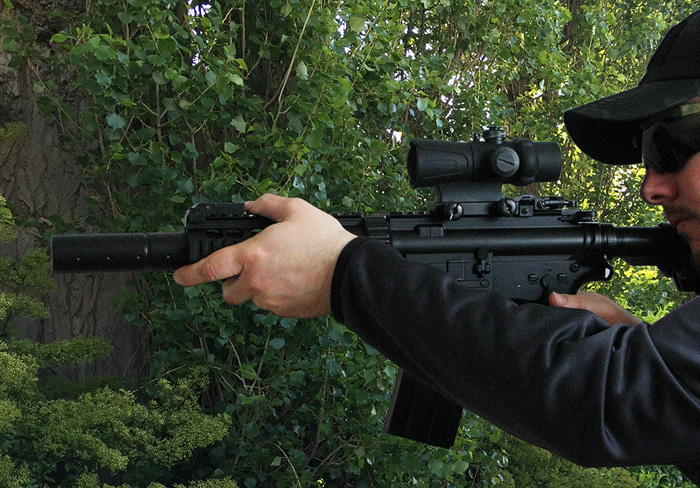 The rubber skin is great and protects the body very well, plus mounting it couldn't be simpler, making this a great red dot for most people on a budget or new airsoft players.
I would like to thank Gunfire for sending over this review unit and making this review possible. So don't forget to visit them at Gunfire official website.
Pros
Very affordable
Simple to use
Solid and durable
Kill flash/BB shield included
Rubber protection
Lenses are quite clear
Cons
Viewport slightly offset
Minor internal reflexes