Firefield RapidStrike 1-6x24 SFP Riflescope
Master Chief
04 May 2021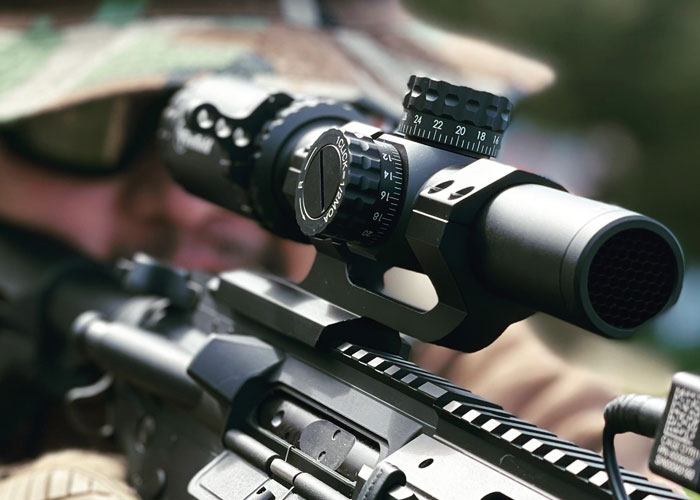 Airsoft will never be fun without the various accessories available. Most airsofters next planned or unplanned purchases after setting up their airsoft replicas are the accessories that they can attach externally to all those RIS rails. A lot of airsoft rifle attachments or accessories are just for looks but some players fork out hundreds or even thousands of pounds and buy real deal military grade parts.
I love buying stuff that makes my airsoft rifles and pistols look "cool". From torches which will never turn on as I do not do night games to functioning PEQ boxes or DBALs. But for me the most useful attachment that an airsoft player can purchase for their rifle is the optics. They do not just make the rifle or pistol look good, but they are also functional. Again, as with anything to do with airsoft and other hobbies, budget plays a big role on the quality of accessories a player can or will buy. Buying cheap is sometimes the only option for players with a tight budget but buying cheap should not mean buying low quality.
I first heard of the Firefield brand during the last IAPS Dutch Open that I covered. The quality of the products looked good but unfortunately, I was not able to have a closer look at them. So when I was asked if I would want to try one out and do a review, I obviously said yes.
I was sent the Firefield RapidStrike 1-6x24 SFP RifleScope. The scope came in a very sturdy box and it was held inside with foams on either end to prevent it from moving and getting damaged during shipping. Inside the box you will find the scope which is already attached to its cantilever mount attached with the lens covers on. Included in the kit are a honeycomb lens filter, throw lever, some tools, a user manual and a cleaning cloth.
---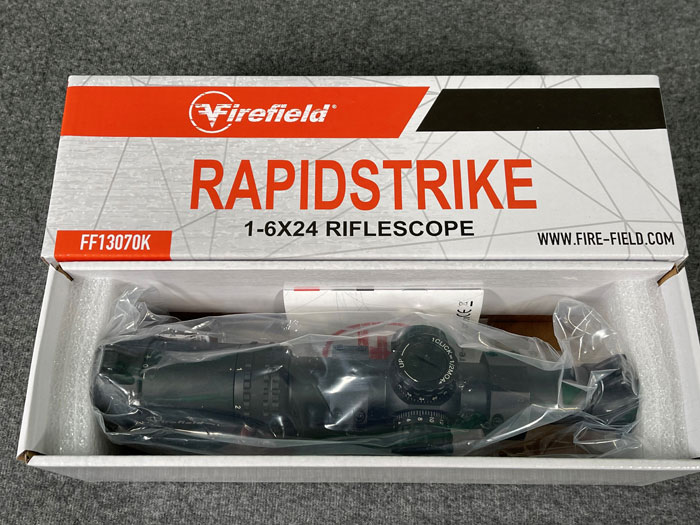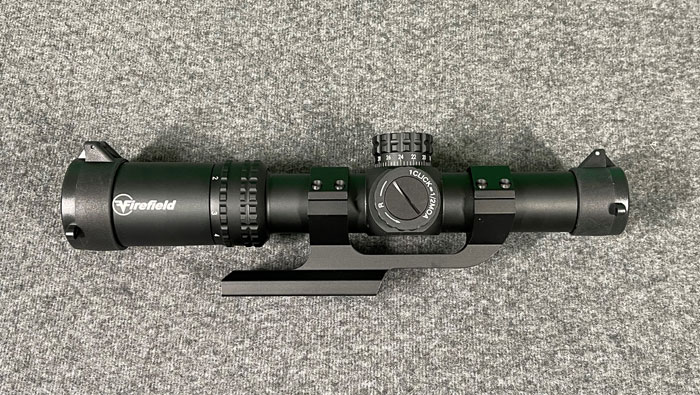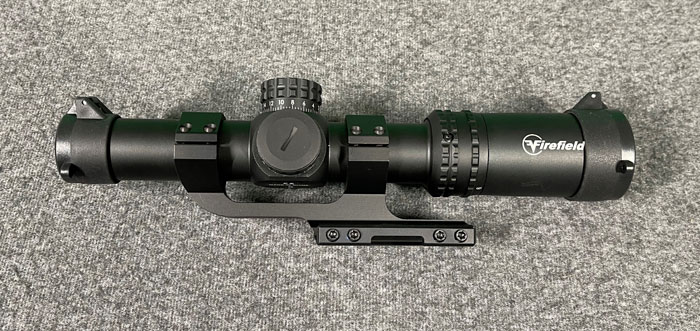 ---
The scope's build quality is particularly good. I have similar short dot scopes of different brands and the Rapid Strike edges closer to the more expensive brands. The markings all over the scope are clear and bright. The scope features pop-up tactical turrets that lock or click in place when adjusting the elevation and windage or what I call "up-down, left-right" adjustments. This is a necessary feature as it makes it easy to do incremental adjustments on the go and more importantly it is easy to use the turrets even when wearing tactical gloves.
---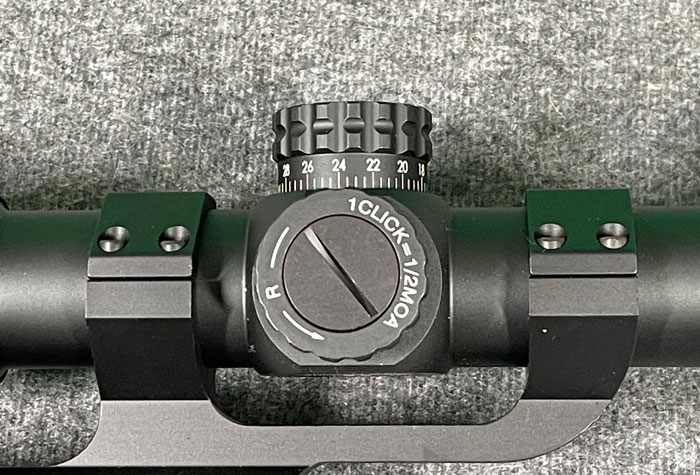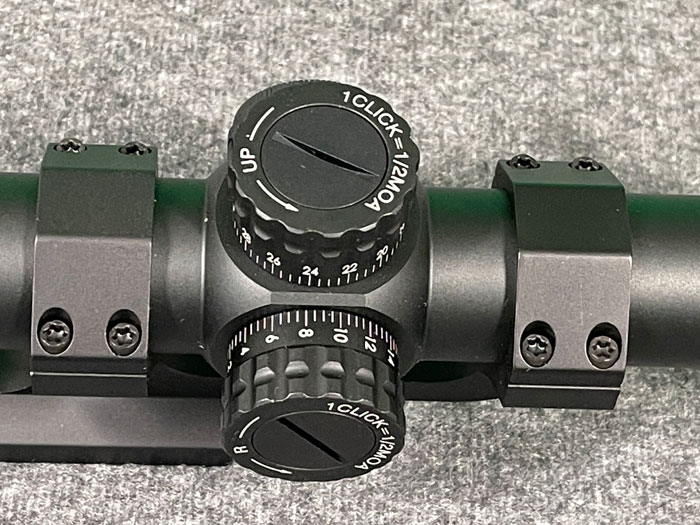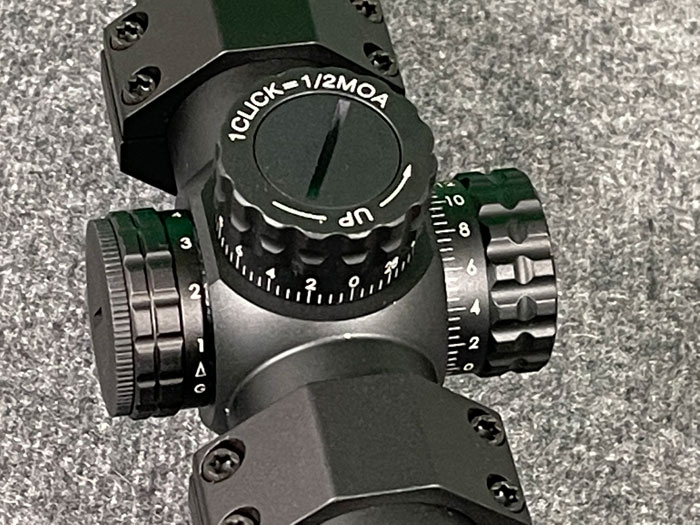 ---
Another great addition to the kit is the throw lever. Attaching it is easy with the use of the tools included. The throw lever makes it easy and quick in adjusting the zoom feature of the scope. The scope has a 6x zoom feature which is perfect for medium distance shooting and even more perfect for use with airsoft rifles where most shooting occurs at around the 30-metre distance.
---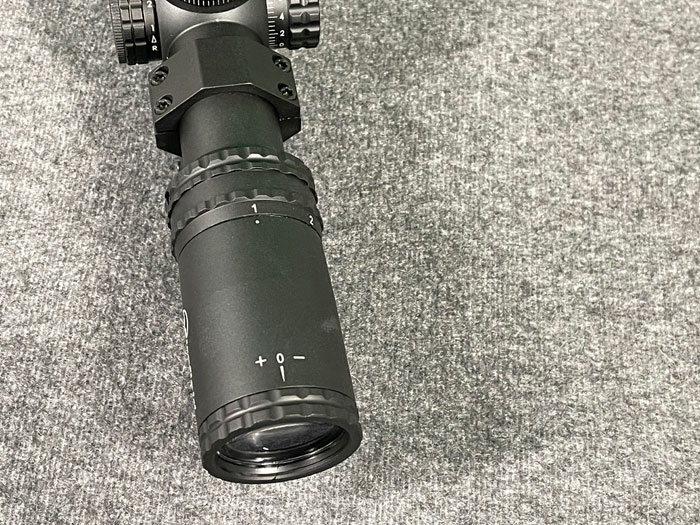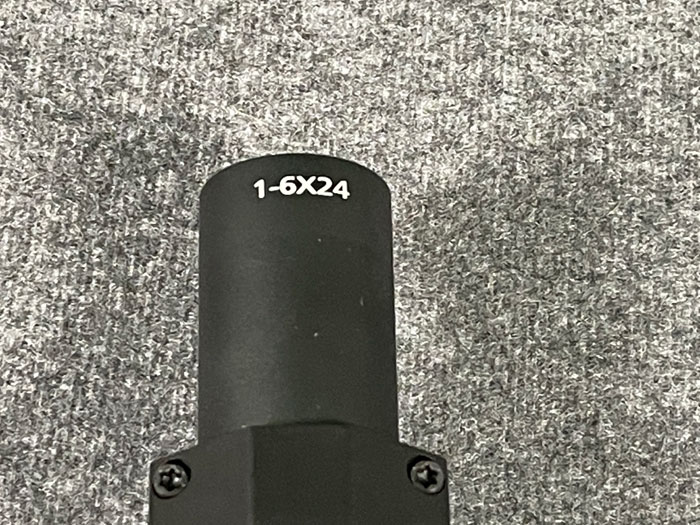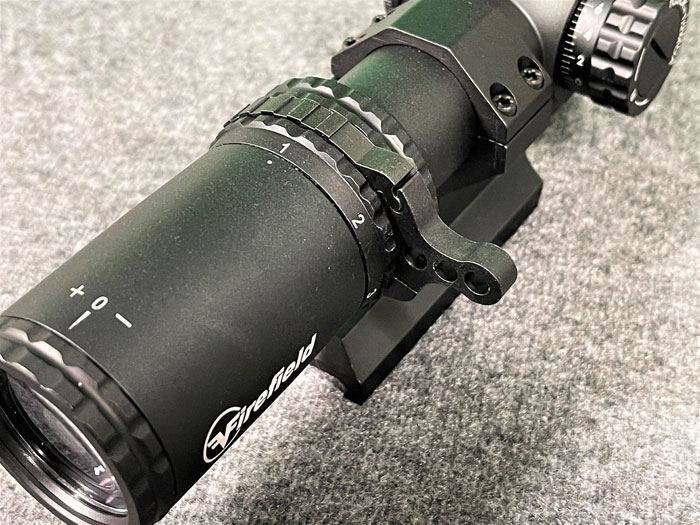 ---
I attached the scope to my TM MWS M4 rifle and the cantilever mount included fits perfectly. The mount sits the scope higher as compared to the other scopes that I have. With the scope sitting slightly higher, I found the shooting experience comfortable as I did not have to go too low to get a good aim. The scope also has a big field of view which makes aiming easy and very clear with both green and red dot reticles.
One thing I experienced with all the controls it that they were quite tight when I first tried to adjust them. I think this was due to the scope being brand new. They eventually become easier to adjust when I started using the scope.
---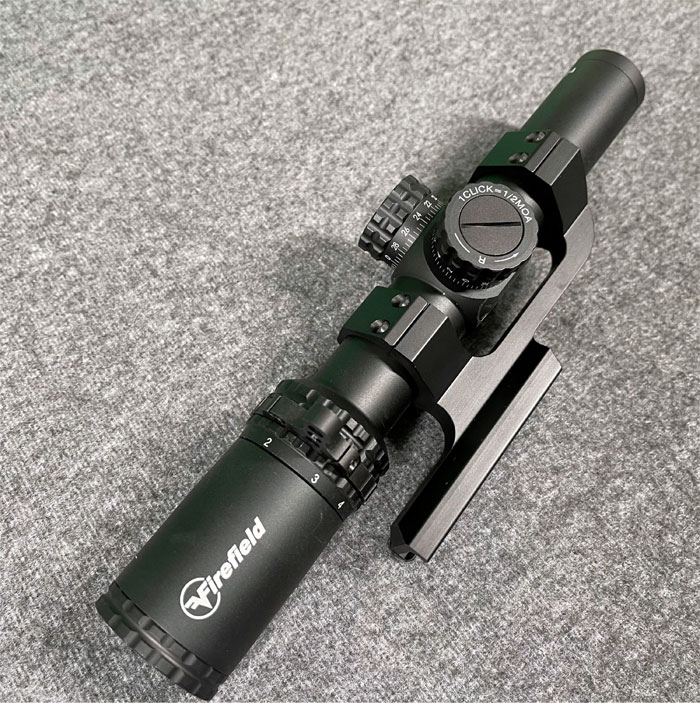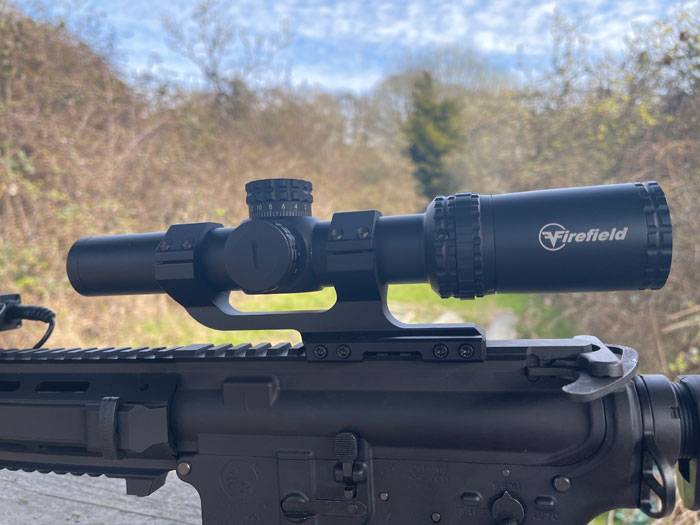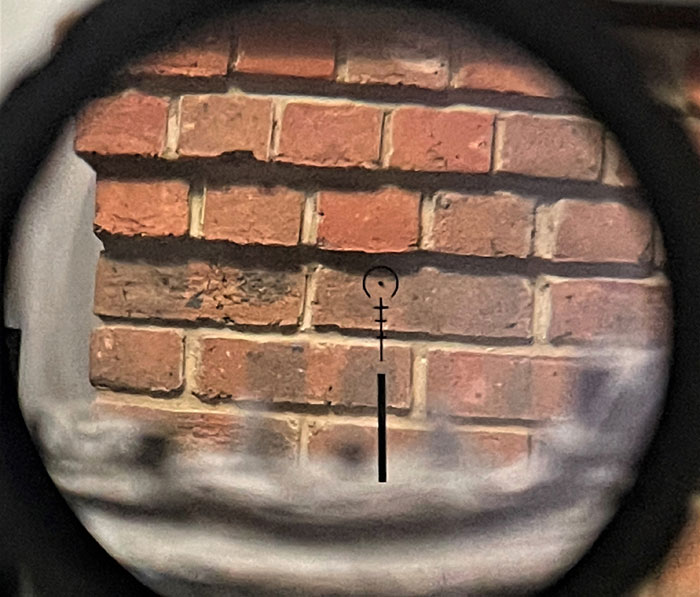 ---
The honeycomb lens kill flash cover is very useful as it does limit or minimise the glare when aiming. Although you will still get a good amount of glare especially on a very sunny day. I assume the honeycomb cover will at some extent also serve like a protection for direct BB impacts on the lens but I doubt it will completely stop the BB from hitting the lens.
Priced at under $200 on most online shops that I have seen around, this scope is a great low cost scope that can be used for airsoft and real steal rifles. The build quality is surprisingly good for its price. (Update: Firefield is giving a three-year warranty for the RapidStrike, which is a rarity amongst optics being offered in the airsoft market by other brands).
---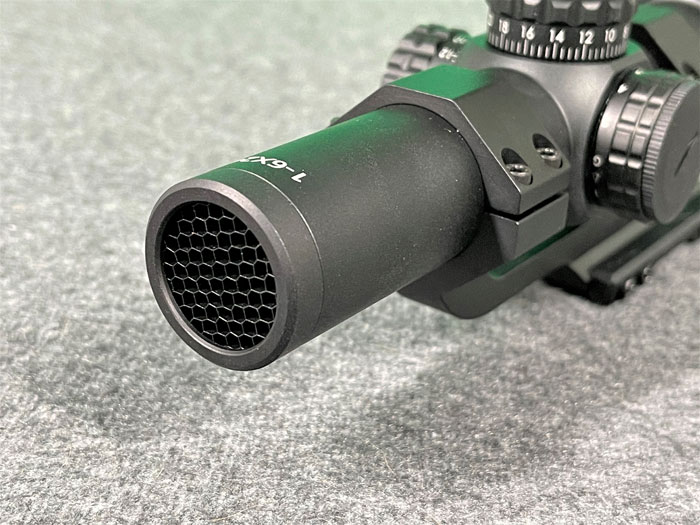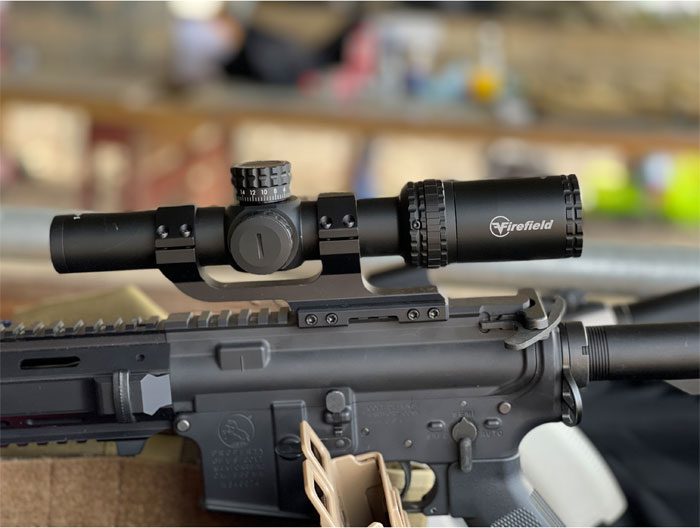 ---
I took the Rapid Strike on my first game of the lockdown easing at Airsoft Plantation here in Essex, England. It immediately attracted a lot of attentions from players with some even comparing it to its more expensive counterparts.
In action, it served its purpose. Aiming is relatively easy with its wide field of view. I still experienced significant amount of glare even with the honeycomb lens cover in place but to be fair it was a very sunny day. Aiming is comfortable due to the height of the scope and quick aiming was easy to do. The locking turrets did their job and made it easy for me to make small adjustments on the go.
---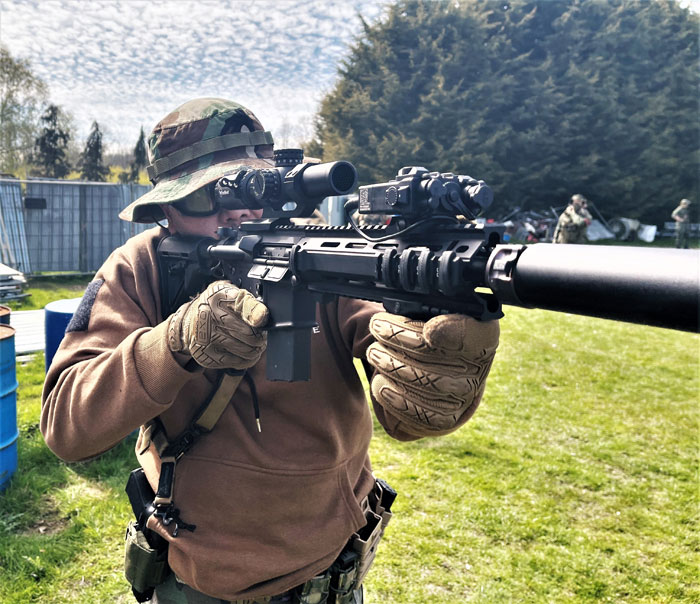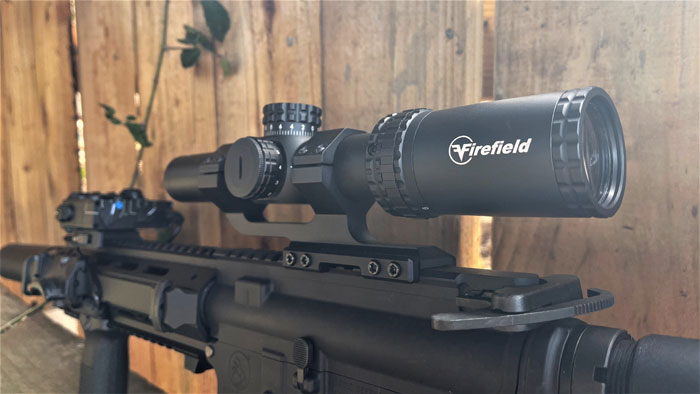 ---
Overall, I find the Firefield Rapid Strike impressive in a lot of ways. I think it is perfect for those players running on a tight budget but want a quality a robust product which they can use day in and day out whenever they are in the airsoft field. Apart from its functionality, the scope looks very good especially when it is attached to a rifle.
Big thanks to Firefield for sending me the scope to review and also to Scott Country International for arranging the delivery of the scope.
---