5.11 Multicam Tac Dry Rain Shell
Operator7
16 May 2013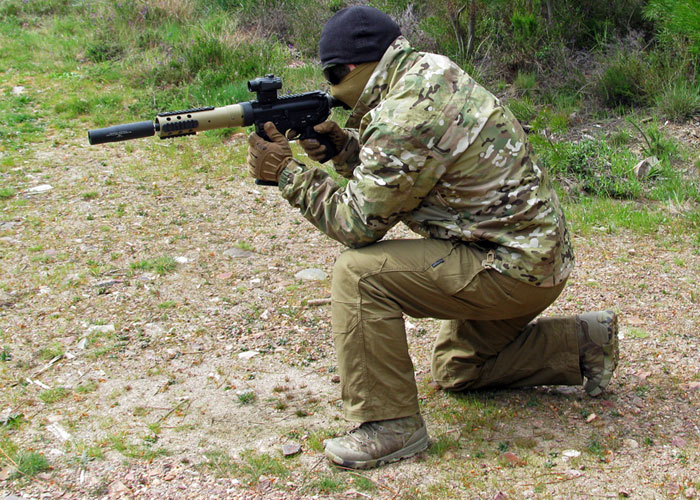 Now that the days are getting warmer but with the occasional showers, it's important to have an effective rain shell that won't add much weight and that you can use for the whole day, even as it gets warmer. The 5.11 Multicam Tac Dry Rain Shell is not only a stylish jacket as it can also be a very effective solution to keep you dry and protected from BBs impacting on your skin.
And it works great in cold and in warmer weather as you will see.
MATERIALS AND FEATURES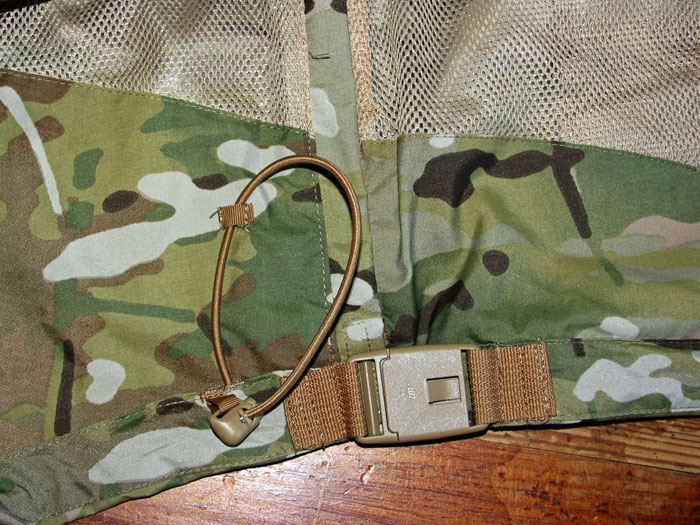 At first when I received the package from Military1st it was so light that I thought that they'd send something else rather than a jacket! To my surprise it was the 5.11 Tac Dry Rain Shell alright but in terms of volume and weight its very much lighter than a regular jacket.
It's also thinner, since there are only two layers: the outer shell made out of waterproof nylon and a mesh liner on the inside, except on the arms where there's another nylon layer.
The outer layer is quite rugged and provides great protection from the wind and rain since it doesn't absorb and rather repels any liquid.
As you can see from the photos, the jacket doesn't absorb the rain and it's totally waterproof but very breathable at the same time.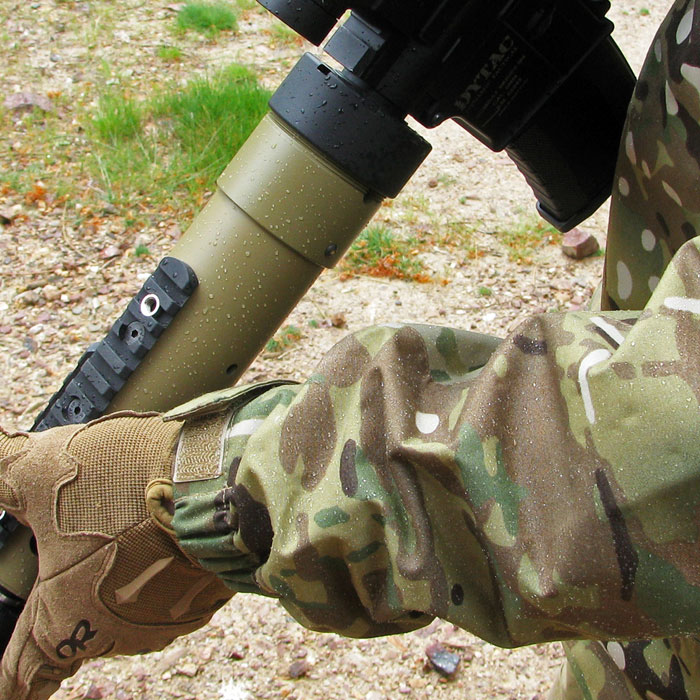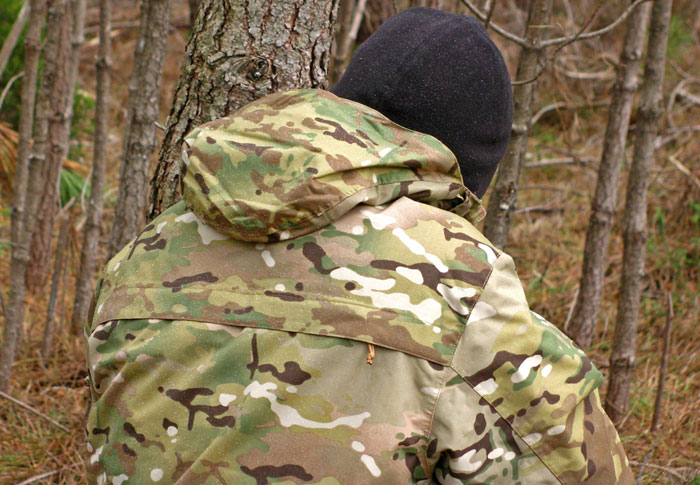 If you want complete wind/rain protection, then all you have to do is close the storm flap all the way up to your neck, and use the included hood that can be removed or just stowed in the collar. The hood is made of the same fabric that the coat is made of, without the line. So it's also very light and totally waterproof. The hood also has a strap to cinch down and protect most of your head from the elements.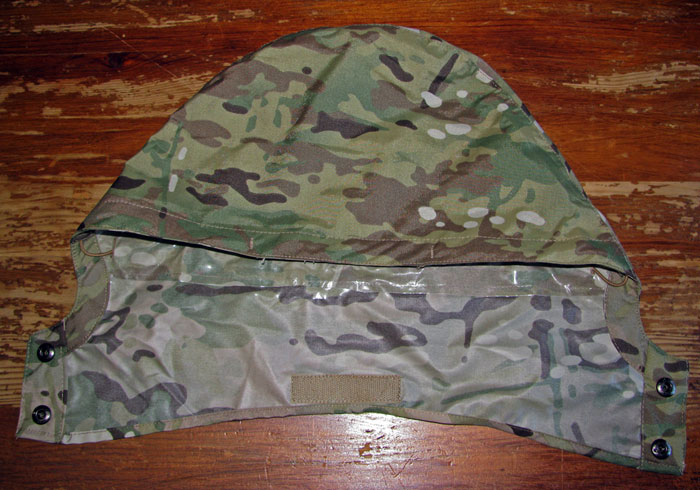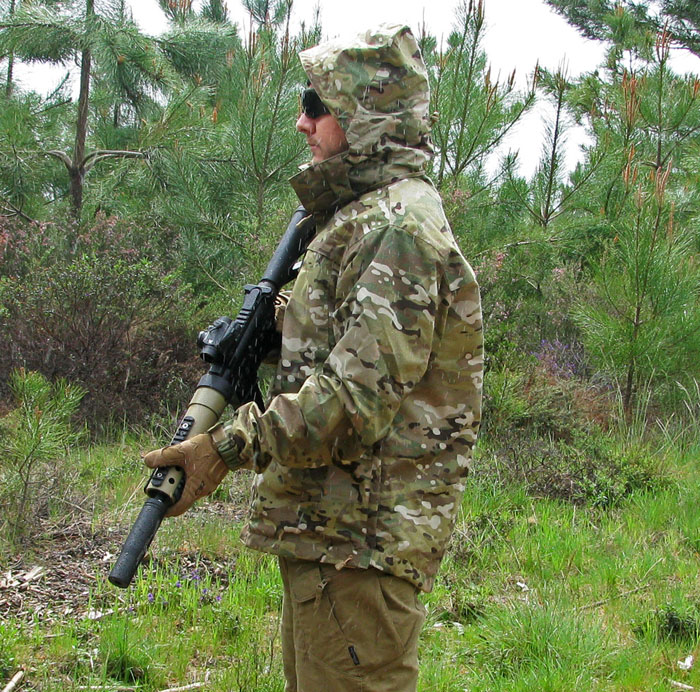 All over this jacket there are YKK Zippers, which are very solid and fluid to use. There's just one detail that I had to get used to when it comes to the zippers in this jacket and it has to do with the side pocket zippers which are inverted, meaning they open from the bottom up and close from the top down. It's really odd since I'm used to the exact opposite and I still lose some seconds trying to open the zippers since my mind is wired to the other configuration!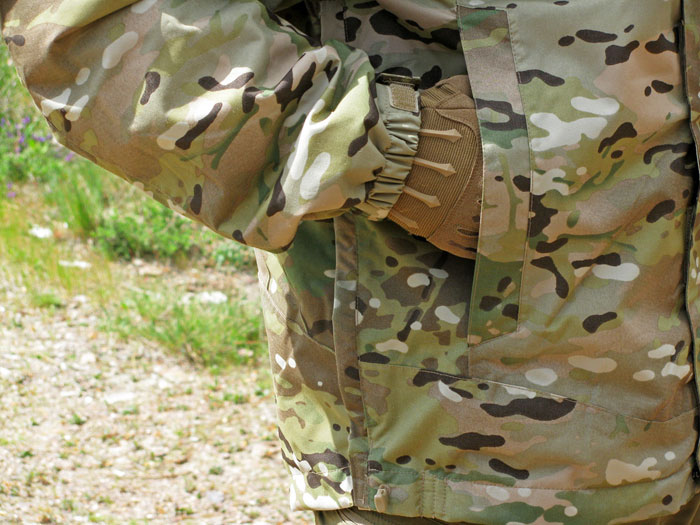 There are also several cinch straps. In fact, there is a total of three: two on the front and one on the back. The ones on the front can be easily operated using the pull tabs inside the pockets. These will help secure and adjust the jacket to the waist. I mainly prefer running it loose, but it's an option that might come in handy if I'm facing a stormy and cold day.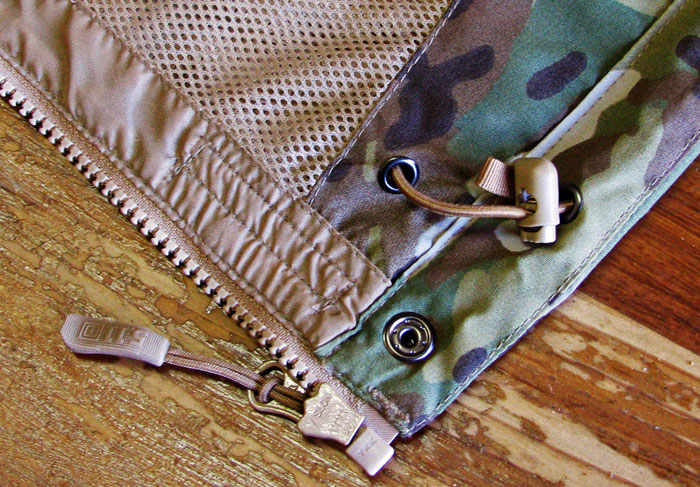 One of the things I liked about this jacket were the elastic wrist bands with a Velcro closure system that allows to choose the best fit for you. For instance if its starts to get a bit hotter, I'll just open the Velcros so that the cuffs allow the air to come in. If it's cold or rainy I just close the cuffs so that heat is kept inside and cold and rain out!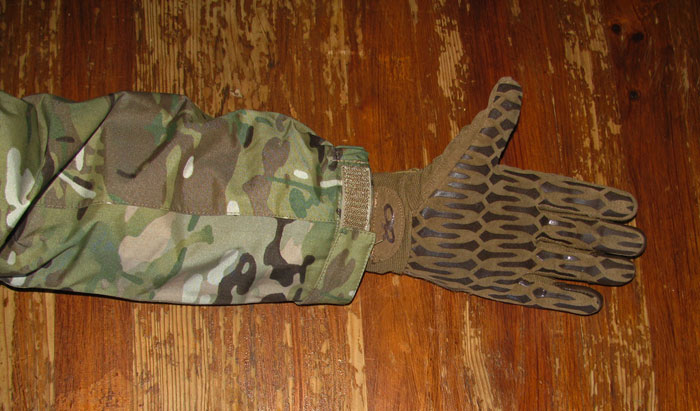 Inside, you'll find a set of pockets which allow storing stuff such as pens, writing pads and small torches or even a small radio, being that the larger compartment has a small Velcro closure.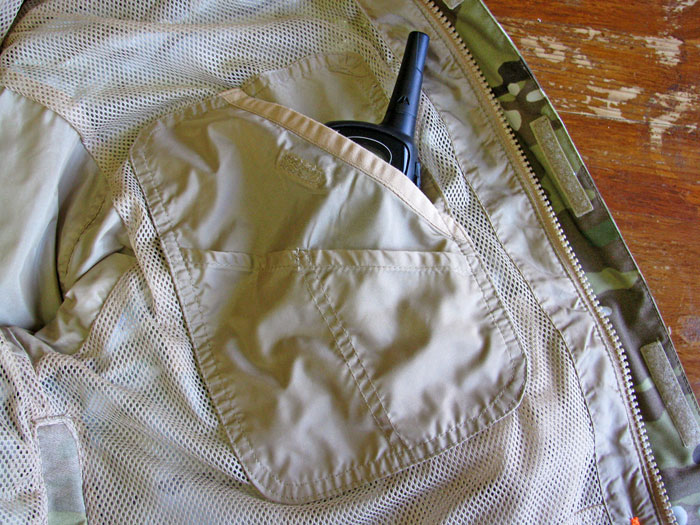 The ID panels that 5.11 have included have a double functionalities for me: for instance if my body temperature starts to get too hot from running, then I just open all three panels and this will allow more air to circulate inside the jacket.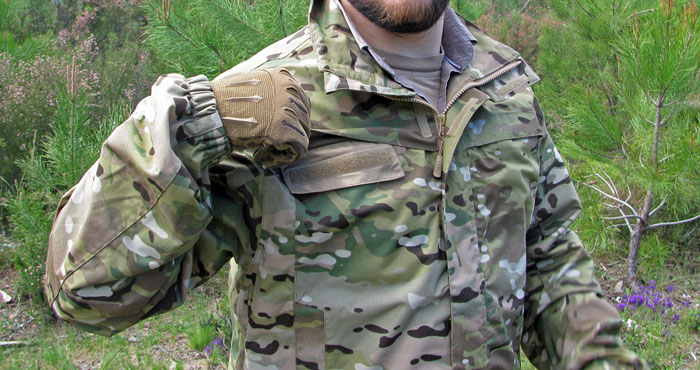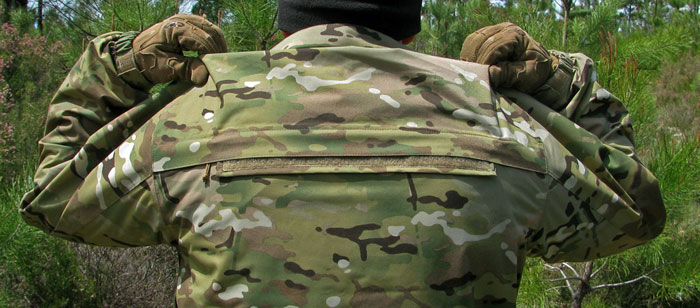 If you intend to use a radio with a headset, than 5.11 have got you covered here, since they went ahead and added a couple of mic path troughs to run your communications. Meaning that I can run my comms without any wires hanging on the outside since the radio will be on one of the side pockets and then all the wires go through this port inside the jacket all the way up to my ear.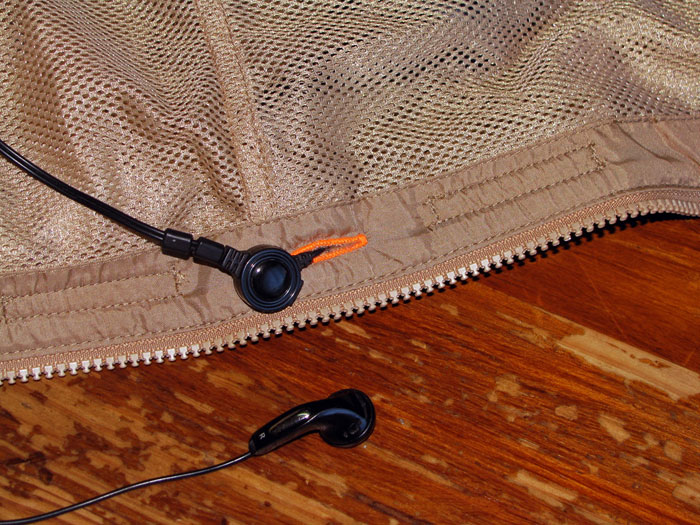 This jacket is full of neat features, however, for me here's the winner:
I like running my gun in a belt holster, and if you like this setup too, then you'll probably know that with most jackets will get in the way when you try to reach for your gun.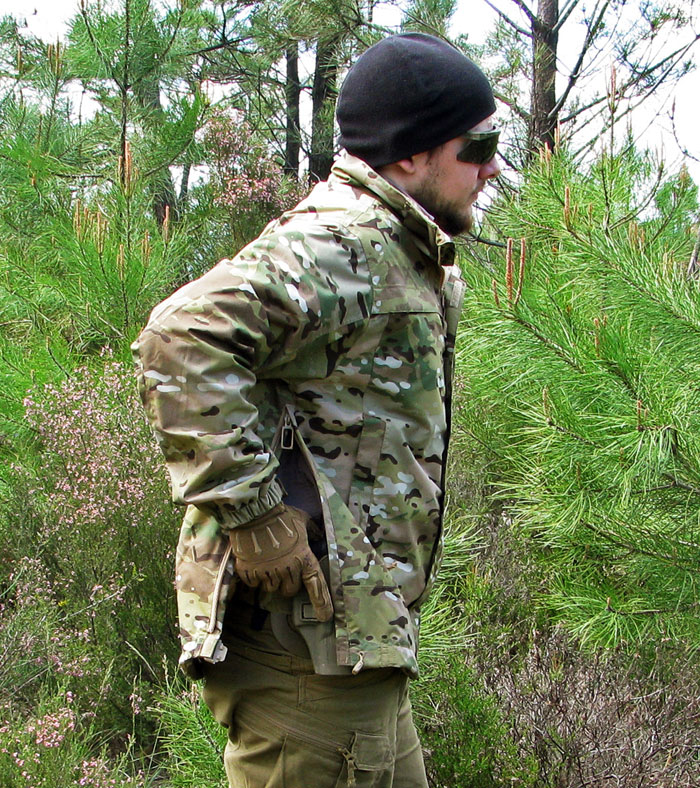 So 5.11 came up with a truly ingenious, amazingly simple and very fast way to access your secondary without much fuss: the Quick Zip Side Access System or QUIXIP for short.
This translates into having two zippers, one on each side of the jacket which are secured with a couple of buckles. Attached to these buckles, there are two small pull tabs which once pulled unzip the side of the coat allowing a fast and unobstructed access to your secondary gun.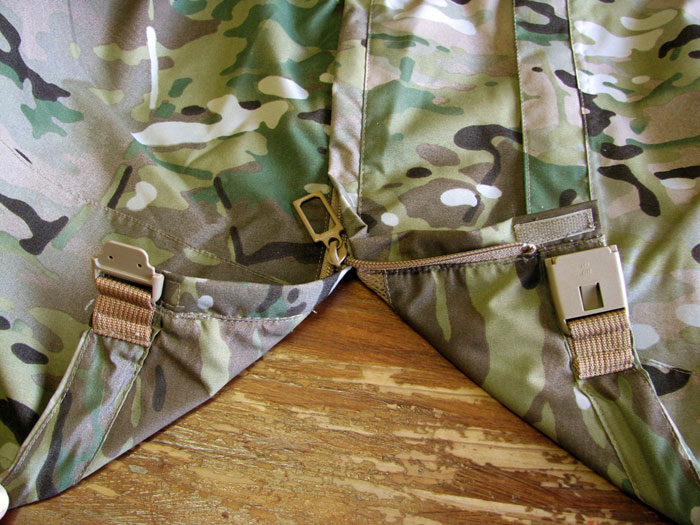 During games or even when training this is a feature you'll learn to appreciate, and I believe that from now I will want this system on all my future jackets!
CAMO PATTERN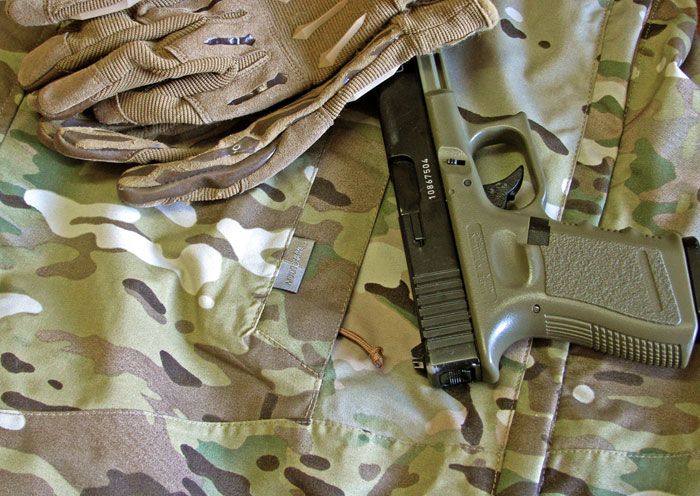 Ahhh! Sweet Multicam!!!
Now the 5.11 Tac Dry Rain Shell is available in several colours including Black, Navy and Charcoal, for everyday use. But the Multicam version is so awesome! A bit more pricey too but it's worth every penny because of its looks and the total concealment you can achieve by using it with a pair of Multicam pants since it matches perfectly with other Multicam gear.
On the field this jacket blends in great with most green to brown and light brown environments, and if you use the hood it's a big plus!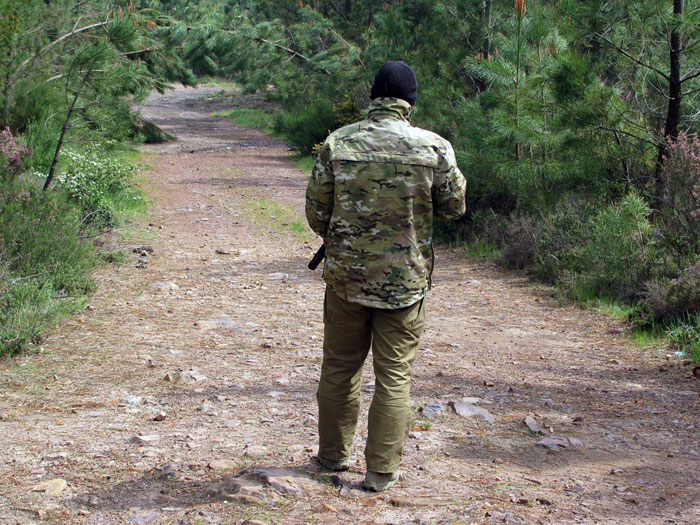 CONCLUSION
This last stretch of winter and those fresh spring mornings are now a pleasure for me in the field, mainly thanks to this wonderful jacket.
I can use it over several layers of clothes to keep warm thanks to its being lightweight; and if it's starting to get hot I'll just have a t-shirt or polo and run the jacket with the ID panels open. This is just how much versatile it can get.
Full of great features, the one that totally won me over was indeed the fast access that it provides to my sidearm thanks to the QUIXIP system.
Once again 5.11 have made a top of the line product that has those bleeding edge features that just make you feel like you have the absolutely latest in tactical gear!
The 5.11 Tac Dry Rain Shell in Multicam costs £149.99, around 193€ and it's available from Military1st.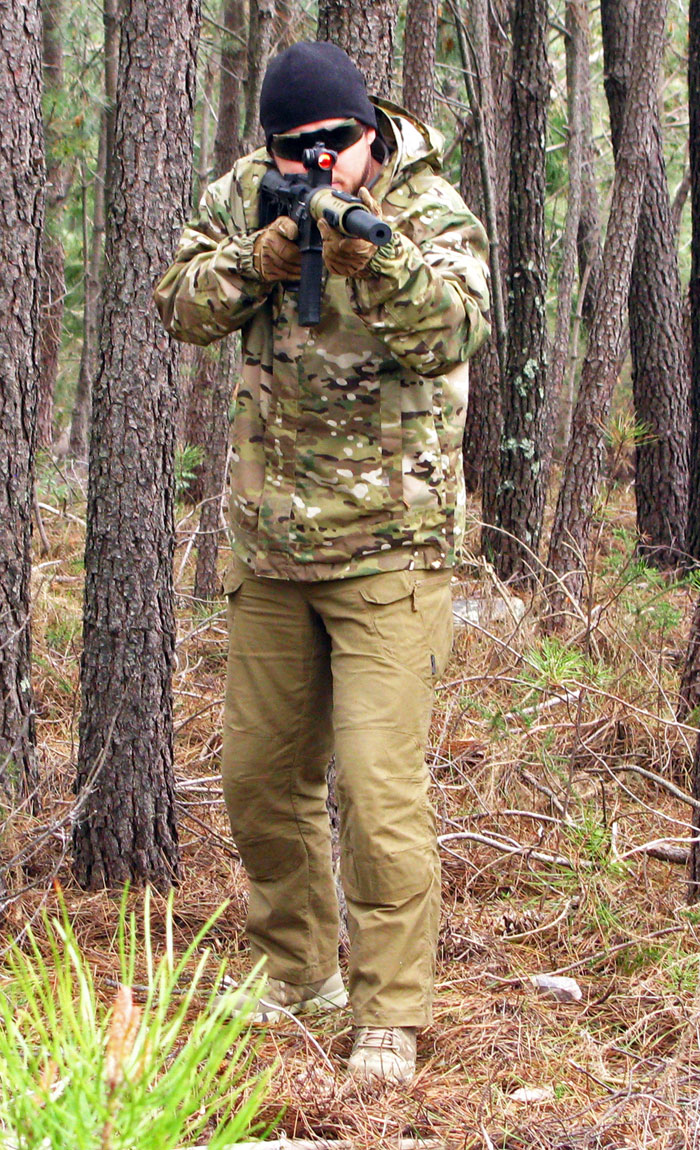 Pros
QUIXIP is AWESOME!
Extremely lightweight and compact
Waterproof
ID panels also can be used for ventilation
Multicam
Removable hood
Cons
Takes time to get used to the inverted pocket zippers
Could have some Velcro panels on the arms