Qore Performance Introduces The New IcePlate Curve For Use With Plate Carriers
Gungho Cowboy
13 Aug 2019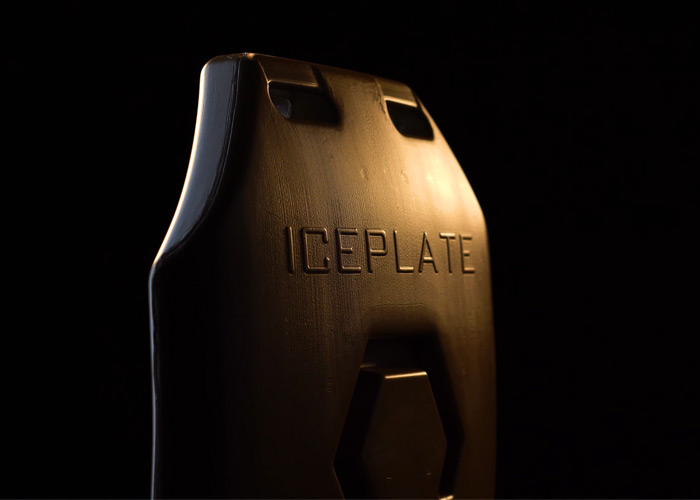 The IcePlate water bottle from Qore Performance is turning into a must have in the list of airsoft players, especially for Milsim players who spend more time under harsh elements as compared to other weekend airsoft players. The IcePlate can be used as insert into plate carriers filled with ice water that can help keep down the body temperature under hot weather conditions and can also be used as a source of hydration when the ice melts. It's a simple innovation that we wondered why nobody thought of it before when plate carriers were first introduced.
Qore Performance put more effort into redesigning the IcePlate so it more capacity being 40% bigger and a bit thicker at 28mm as compared to the 20mm of the original IcePlate. The result is the IcePlate Curve and the list of features for this new product is even longer:
Multi-Curve Geometry mimics and conforms to the Medium ESAPI armor plate. This first of its kind architecture provides an outstanding ergonomic fit for all body types, while providing greater surface area contact for cooling or warming.
TotalDrain Technology with all-new Wide Fill Port facilitates accurate, rapid filling, no matter the water source. This port also serves as the drainage port, maximizing water storage and reliability while minimizing weight. Proprietary TotalDrain Technology recesses this single port at the lowest point of the bottle, making every drop drinkable, cleaning a breeze, and an effortless perfect fill every time.
Q-Hex Baffle System provides enhanced structure during the freezing process, preserving IcePlate Curve's unparalleled ergonomic geometry. When in the field, the Q-Hex Baffle System further reduces audible sound.
IceCap allows IcePlate Curve to be stored with or without a hose for maximum storage efficiency. It features a universal Quick Disconnect interface that integrates seamlessly with most military and civilian drink hoses, allowing IcePlate Curve to go from freezer to field in seconds. A new, low-profile 90º elbow in black eliminates hose kink and is included with the standard drink hose.
Side-Release Adjustable Armor Straps ensure IcePlate Curve can work with any plate carrier in the world between combat shirt and plate carrier. For users who want to run IcePlate Curve in their plate bag, the exact fit will depend on the specific plate carrier/armor combo.
Whilst the IcePlate Curve is more known for use as ice water bottle, it can also be used for colder conditions as a hot water bottle, keeping the body warm. Thus, the IcePlate Curve can be used whole year around as a body temperature regulator as well as a hydration source. As for the price of the IcePlate Curve it is US$56.00 and will be available in Coyote and Wolf Grey colours.
Qore Perfomance has some products that can be readily used with the IcePlate Curve. One that is expected to be released very soon is the IcePlate Carrier Exoskeleton - Ultralight Ventilated Armor Plate Carrier.  It is a minimalist plate carrier that can also fit Medium ESAPI Plates. It will cost US$495.00 when it finally gets released.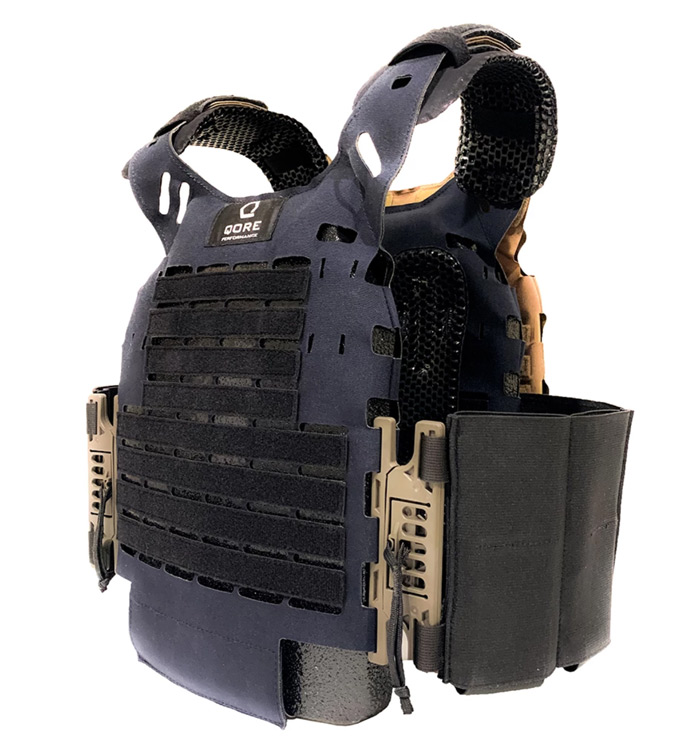 If you're operating under sweltering heat or frigid conditions, you will find some comfort with the IcePlate Curve and its sister products. We intend to get these ourselves.