Popular Airsoft Magazine April 2008 Issue Released!
OptimusPrime
31 Mar 2008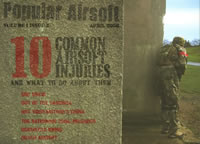 The April 2008 issue of the Popular Airsoft Magazine is now released! This time we've got 129 pages of articles and stories. We're writing more and more now since the Maiden issue, and we're targetting more pages in the next issues. There are lots of stuff we want to write about, but to reduce download sizes without compromising the quality of content, we moved the other stories for the future issues of the magazine.
The April 2008 issue is about airsoft safety and discussions of injuries common in playing airsoft and what to do about these. We hope that the information we provide here would be helpful to players and we'll continue on discussing these as game styles and airsoft technology evolve. We also provide a review of SRC's SR416, and a face off between the budget classic Army M15A4 Sportline and the Jing Gong M4A1.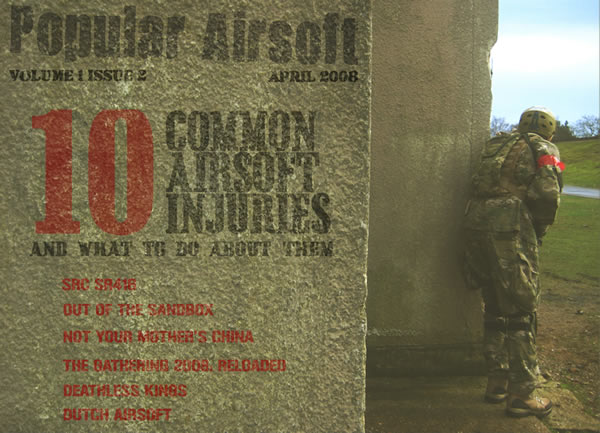 Here's the content list for the latest issue:
FROM THE WRITERS - We made it to the second issue!
MEET THE OPERATORS - Some blokes you would rather forget
GRUNT MAIL - What the grunts have to say about the magazine
NOW FOR SOME NEWS - Look at that sweet thing!
SRC SR416 - Let's see SRC's new baby
DUTCH AIRSOFT - Not about tulips and windmills this time
OUT OF THE SANDBOX - This one you shouldn't miss to read
DEATHLESS KINGS - Not zombies, mind you
THE GATHERING 2008: RELOADED - ACE Brigade does it again!
...of Guns and Roses: OP MOUNTAIN SIEGE - 5,100 feet of airsoft
COVER STORY: 10 COMMON AIRSOFT INJURIES - Don't go crying to your momma
DIY FIRST AID KIT - Don't forget to bring this or momma will spank you
MEDIC! MEDIC! WE NEED A MEDIC! - That's a medical symbol, not a target!
BETTER SAFE THAN SORRY - Read this or risk being shot to bits
SO YOU'RE BUYING YOUR FIRST AEG? - Springers maybe?
NOT YOUR MOTHER'S CHINA - JG M4 Carbine vs CA Sportline M15A4: an M4A1 Face-off
KING ARMS PIMPS YOUR M4 WITH ITS LATEST OFFERINGS -Goodies troops! Goodies!
SWEDISH M90K (DESERT) BDU - Sweden has more to show than just Volvo and Ikea
REPORT IN! - The Cavalvy Elite II Tactical Headset and Motorola XTN446 Combo
ACHIEVE HIGH FPS CHEAP! - Don't try this at home
BEST AIRSOFT PHOTOS PROJECT - All your photo are belong to us! (We hope you have your sense of humour)
SO, YOU WANT TO BECOME AN OPERATOR? - We'll still breathe down your neck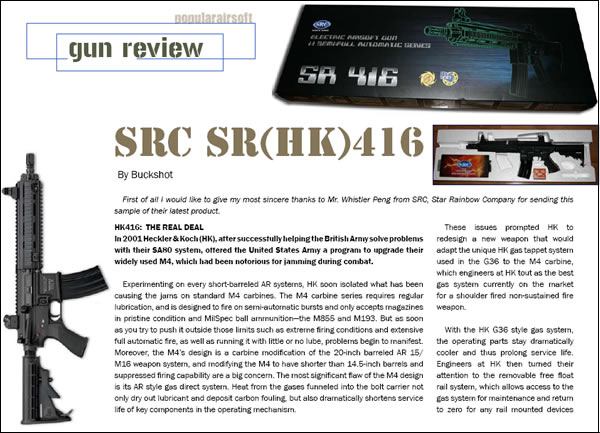 Download the April 2008 issue at http://mag.popularairsoft.com.
Enjoy!