Play As An Unarmed Medic in The Upcoming "Medic: Pacific Corpsman"
Logan
09 Jul 2020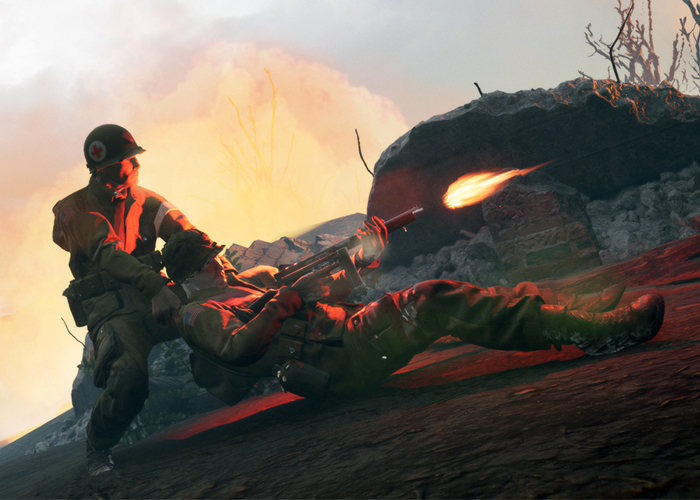 Pretty sure that the first thing that comes up in your mind reading the title is "Hacksaw Ridge", a movie about a pacifist combat medic in World War II who joined in the war effort but refuses to hold a gun as it is against his religion. The medic, Desmond Doss, went on to receive the Medal of Honor in 1945 for saving lives during the Battle of Okinawa (Codename: Operation Iceberg).
Indeed, "Medic: Pacific Corpsman" which is being developed by Hypnotic Ants, Games Operators, and PlayWay S.A., is inspired by the events of "Hawksaw Ridge" as well as the historical events of Pearl Harbor, Midway, and the Pacific, takes the player to take a role of being unarmed medic. As a medic, the player will have to make decisions under fire on who to save and without holding a gun to defend himself/herself against the enemy.
That's double pressure for the player, especially who is used to be able to shoot back in Word War II first person shooter games, or any other shooter games. So this is more of sprinting, dodging and crawling towards a wounded soldier to save instead of going for glory assaulting the enemy guns blazing./
It is an interesting game and for those who want to see the horrors of war from the perspective of a medic tasked to ensure that wounded soldiers are revived. Lessons can be learned such a triaging, how to treat a wound or injury, and to appreciate the role of the medic.
The game when released will be playable on the Windows PC and will be available via Steam. It is seen to be released in 2021.
Here are some more details of the game from developers via Gamepress for you to determine if it is something to look forward to.
"Medic: Pacific Corpsman" is a single-player FPP adventure simulation game offering a unique take on the Pacific War, inspired by historic events, movies, and TV series such as Pearl Harbor, Hacksaw Ridge, Midway, Saving Private Ryan, and The Pacific. Become a true hero. Survive the horrors of the battlefield, dodge bullets, and bring salvation to the wounded. Be their last hope in the chaotic reality of the Pacific Front. Resuscitate, patch up, and carry soldiers to safety, all to change the course of the battle. Most importantly, be ready for the hardest choice every medic must make: decide who lives and who dies. Resources are limited, time is running out, and not everyone's chances of survival are equal.

MEDIC: PACIFIC CORPSMAN – MAIN FEATURES

A unique take on the war – become part of a story full of bravery, sacrifice, and determination, all soaked in soldiers' blood.
An everchanging battlefield – act fast, be cautious, avoid the enemy, hide from bombshells, and dodge bullets.
Strategic thinking, smart foresight, and resourcefulness are a must – choose your methods and how to distribute the available supplies, but most of all, think before you act.
Make hard choices – remember that you are one, and they are many. Assess the injured, determine the seriousness of the wounds, and have the final word on who gets to live and who dies.
Experience the unthinkable – view the horrors of war with your own eyes. Hear your fellow soldiers screaming in agony. Witness the gore covering the ground. Feel the pain of those knowing they will never see their loved ones again.

"Medic: Pacific Corpsman" is currently under development for PC.