Paramount Plus Puts Out The Live Action Halo TV Series Teaser
Gungho Cowboy
16 Nov 2021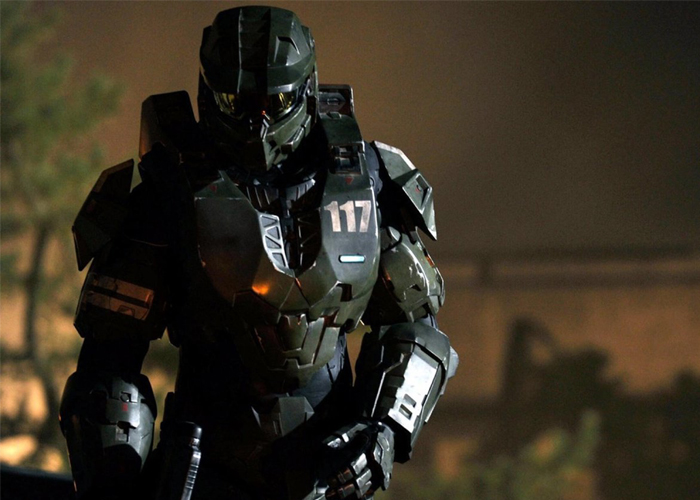 Yesterday was the Microsoft's Xbox 20th year anniversary and one way this was celebrated was posting online a teaser trailer for the upcoming live action Halo TV series by Paramount Plus, Paramount Studios' online streaming service. Producing the series is Amblin Entertainment of Steven Spielberg.
The series is a long time coming when it was first announced in 2015 and which then became a Showtime series I 2018, it turned to become a Paramount Plus exclusive due to the Covid-19 pandemic putting setbacks to the production. But it looks like the wait will not be long since it will be streamed next year. There has been some live action production of the iconic video game but this one is the big production TV series.
The teaser, which was first posted on Paramount Plus' Twitter account, was a very short one, not showing much detail to really work on and just a quick glimpse of Master Chief's Master Chief's Mjolnir armor and helmet before ending with "Hello Master Chief" which is voiced by Jen Taylor, the is known as AI Cortana in the all the main Halo games.
What is known so far as based on previous announcements, the TV series focuses on the 26th-century war between the United Nations Space Command (UNSC) and the alien Covenant and will start streaming in the first quarter of 2022.
Pablo Schreiber of "American Gods" will be playing the role of Master Chief Petty Officer John-117, and he is joined by Natascha McElhone as Dr. Catherine Halsey, Yerin Ha as Kwan Ha, Charlie Murphy as Makee, Shabana Azmi as Admiral Margaret Parangosky, Bokeem Woodbine as Soren-066, Olive Gray as Miranda Keyes, Kate Kennedy as Kai-125, Natasha Culzac as Riz-028, Bentley Kalu as Vannak-134, and Danny Sapani as Captain Jacob Keyes.
The series is written by Kyle Killen and Steven Kane with directors of the episodes being Otto Bathurst, Jonathan Liebesman, M. J. Bassett, Roel Reiné, and Jet Wilkinson.