The P320 XTen Comp Is SIG Sauer's First Carry Sized P320 XTen
Gungho Cowboy
15 Nov 2023
The SIG Sauer P320-XTEN COMP, a 10mm pistol, is SIG Sauer's first carry-size model from the P320 Xten series.. It provides significant recoil mitigation without compromising the power of the 10mm, making it an ideal choice for backcountry use. This new release is the company's attempt to downsize its P320 XTen series 10mm pistol into a more compact package, equipped with an integrated compensator that effectively reduces recoil by 20%.
---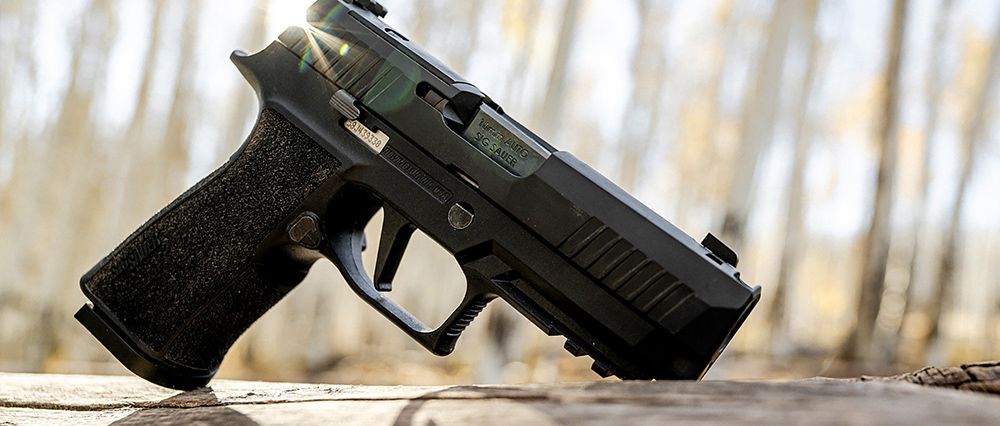 ---
Last year, SIG Sauer introduced the full-size XTen, which was their first 10mm offering in the modular P320 striker-fired pistol family. However, its 8.5-inch overall length, reminiscent of a 1911, limited its carry factor, despite its impressive 15+1 capacity. To address this, the latest XTen model retains the same calibre and capacity but reduces the overall length to 7.6 inches through an XCarry series grip module.
The P320-XTEN COMP is a striker-fired pistol chambered in 10mm AUTO. It features a polymer XSERIES carry size 10mm / 45 AUTO grip module and a Nitron finished slide with an integrated expansion chamber for recoil mitigation. The slide also features front and rear serrations, a PRO Optic-Ready footprint, XRAY3 Day/Night sights, and a flat XSERIES trigger with a 90-degree break.
---
 The P320-XTEN COMP comes with two 15-round steel magazines and is optimized for use with the SIG Sauer Electro Optics ROMOE2 and ROMEOX Pro red dot sights. This combination of features makes it a highly versatile and user-friendly firearm, suitable for a variety of applications.
---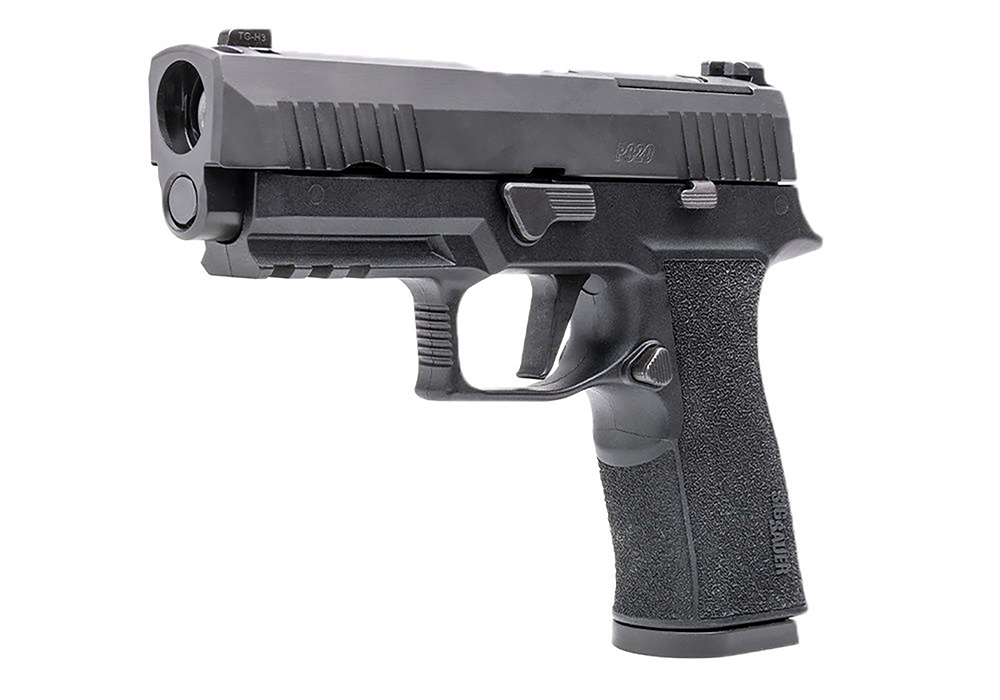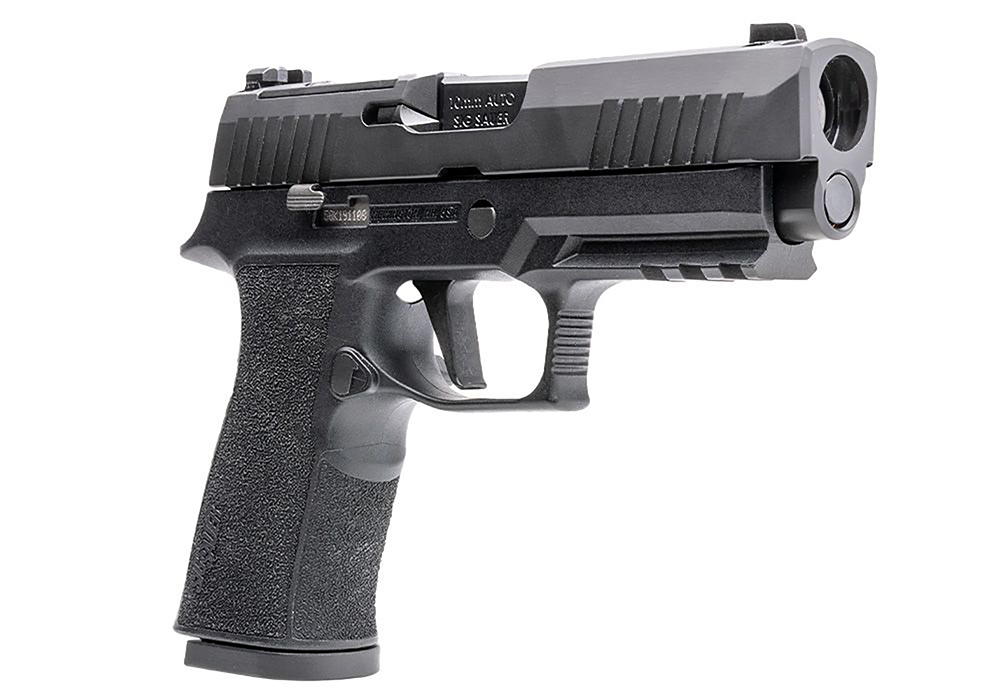 ---
Specifications of the SIG Sauer P320-XTEN COMP:
Caliber: 10mm
Overall length: 7.6 inches
Overall height: 5.6 inches
Overall width: 1.4 inches
Barrel length: 3.8 inches
Sight Radius: 5.7 inches
Weight (with magazine): 32.3 oz.
"The P320-XTEN COMP answers the call of enthusiasts for a 10mm carry size handgun fully optimized for hunters, fishermen, and hikers.  Beginning with the new carry size 10mm/45 ACP grip module the P320-XTEN is a smaller package for all-around easier backcountry carry," said Tom Taylor, Chief Marketing Officer and Executive Vice President Commercial Sales, SIG Sauer, Inc.
"Additionally, through the pairing of the ported slide and Bull Barrel the P320-XTEN COMP delivers a 20% recoil  reduction and brings with it the exceptional accuracy and durability that are the hallmark of the P320 and XSERIES pistols."
Boasting a combination of impressive features and carefully crafted specifications, the SIG Sauer P320-XTEN COMP looks to be a compact, potent, and versatile firearm that is meticulously engineered with the user's comfort and convenience at the forefront. 
With the two 15-round steel magazines, the P320-XTEN COMP carries a price tag of $949.99 in the U.S. For those seeking a dependable and efficient 10mm pistol, the P320-XTEN COMP can be an exceptional choice.