The Original Star Wars DL-44 Heavy Blaster Pistol Prop Can Be Yours If You Can Afford It
Gungho Cowboy
28 Jul 2022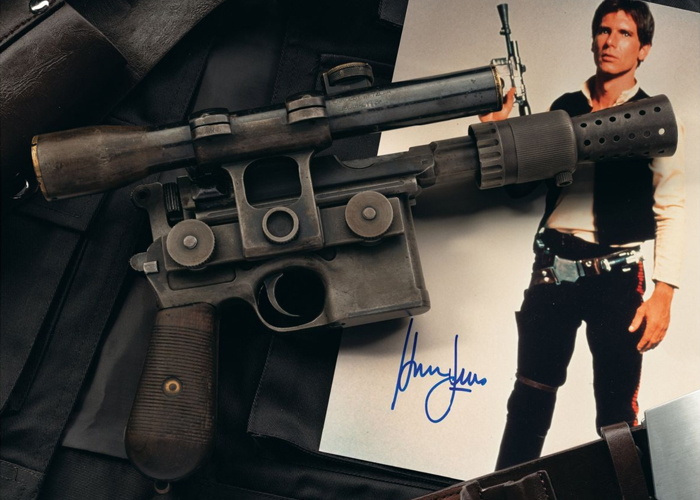 piece of Star Wars history is going up for auction next month. What was originally thought to have been lost, the DL-44 Heavy Blaster Pistol gun prop that was used by Han Solo (Harrison Ford) in the original Star Wars movie (Episode IV: A New Hope) in 1977 will be soon owned by the highest bidder.
The DL-44 Heavy Blaster is perhaps the most recognizable weapon from the movie franchise after the lightsaber. Based on the Mauser C96 Broomhandle pistol, three from the Bapty & Co gun prop maker stock  were made for Episode IV after filming this gun prop remained the surviving as the other two were put back to the original configuration to be used as props for other movies. The scope seen on the DL-44 is the only one ever made and was moved around to the three DL-44 props.
---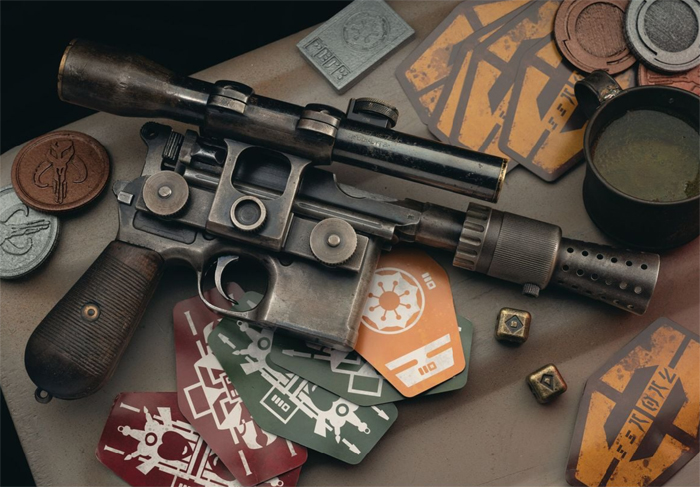 ---
This prop was converted into a non-firing blanks only. If you notice, the popular gun props used in the Star Wars franchise are based on surplus guns used in the two World Wars . With the DL-44 based on the C96 Broomhandle; the Stormtrooper BlasTech E-11 blasters are customized Sterling L2A3 SMGs; the  BlasTech T-21 is a modified Lewis Gun and the BlasTech DLT-19 Heavy Blaster Rifle is based on the MG34 machine gun. The original DL-44 gun prop C96 Mauser was also used in The Naked Runner, a 1967 Frank Sinatra film which makes  it a rare thing to own.
---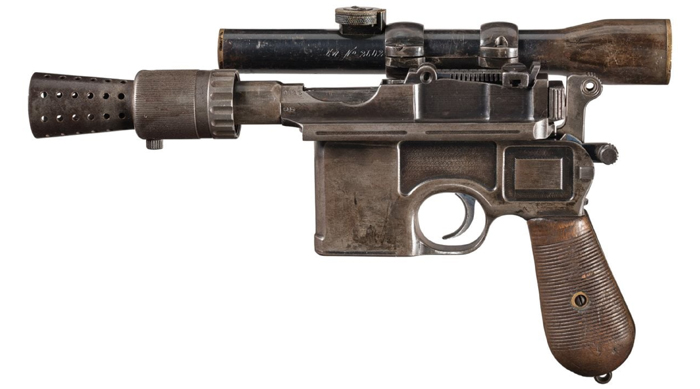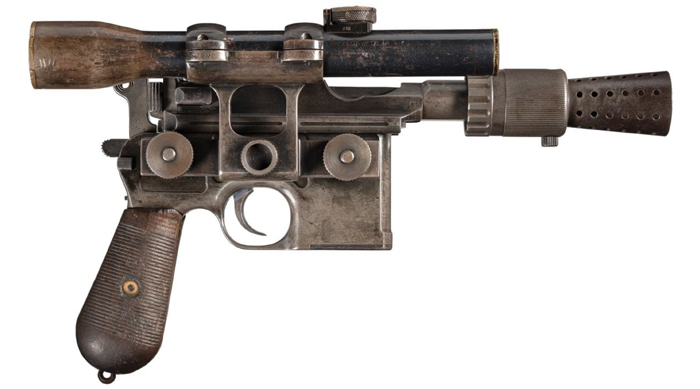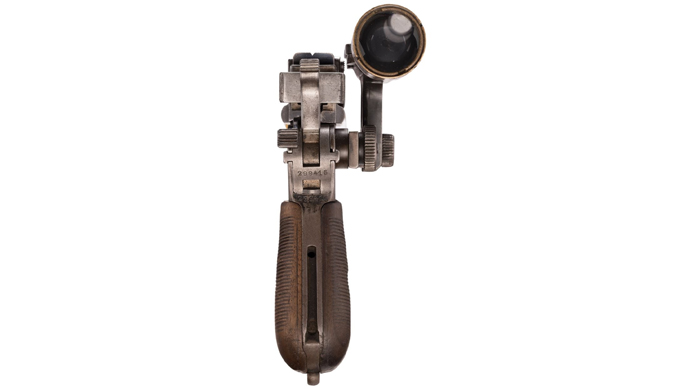 ---
In fact the DL-44 used in the Return of the Jedi was auctioned off for US$550,000, this original DL-44 is sure more valuable than that so expect it to fetch an even higher price.
The auction of the Mauser Broomhandle "DL-44 Heavy Blaster Pistol" Prop will be done by Rock Island Auction on the 27th of August. It has an estimated price of US$300,000 - US$500,000.
---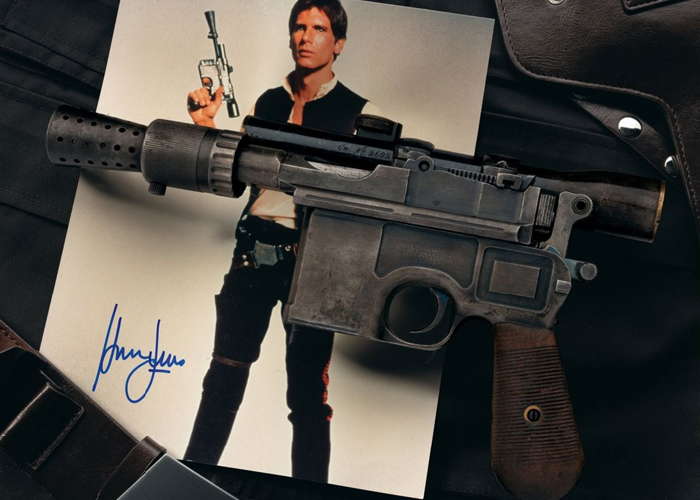 ---
But if you are an airsoft player who would rather spend the money on airsoft replicas, there is an airsoft versions in the form of the Armorer Works M712 Smuggler DL-44 Heavy Blaster Airsoft Pistol which costs US$280 at SWIT Airsoft.