The OG Call of Duty: Warzone Will Be Shut down For Good In September 2023
Gungho Cowboy
26 Jun 2023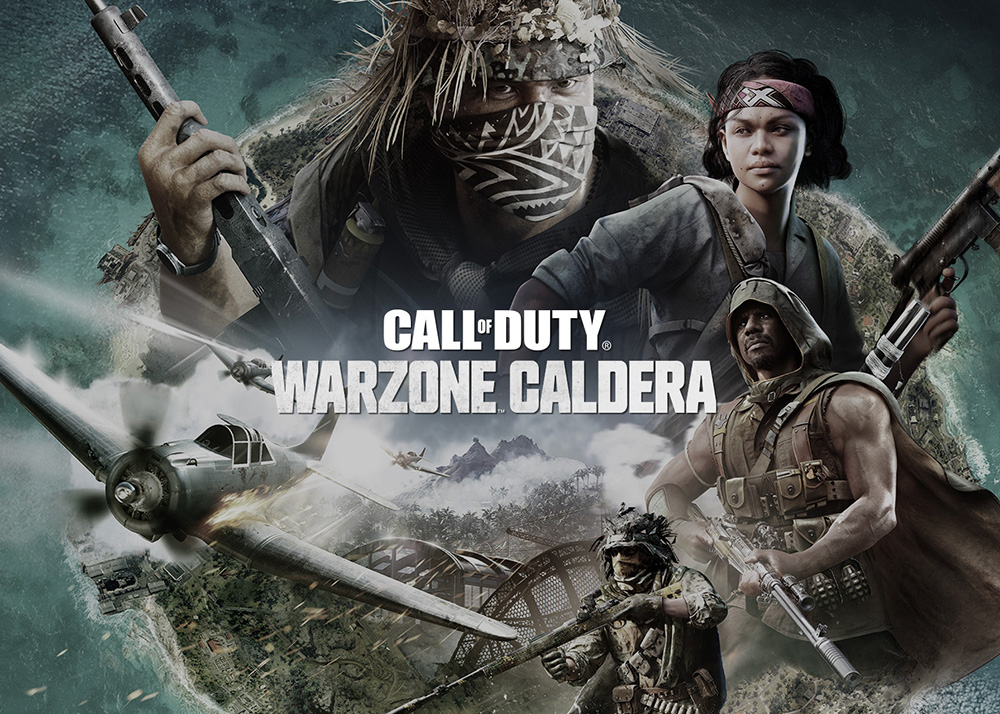 Activision has announced that the original Warzone, the battle royale game that launched in 2020 and was based on Modern Warfare, will end on 21 September 2023. This means that Warzone Caldera, the Pacific map that replaced Verdansk and kept the original gameplay and cosmetics, will also be gone. Fans of the original Warzone are not happy with this decision, as they feel they are being forced to switch to Warzone 2.0, which is a different game with a new map, new modes, new gameplay, and major UI changes.
Warzone 2.0 was released in 2021 as a separate game that was linked to Modern Warfare II. It had a new map called Vondel, new modes such as Ranked Play and DMZ Beta, and a distinctive look and feel. It was later renamed to just Warzone, and Activision is trying to get original Warzone players to join it.
The announcement can be found on the Call of Duty Blog:
As of September 21, 2023, Call of Duty®: Warzone™ Caldera will shut down, as our teams focus on future Call of Duty content including the current Warzone free-to-play experience.

We all have had incredible Warzone experiences across the Call of Duty franchise since its first launch, including those in Warzone Caldera. For those players who haven't jumped over to the current Warzone activities, expect a vast amount of gameplay choices across three Battle Royale maps (including Season 04's new map Vondel), as well as Ranked Play, the DMZ Beta featuring five different Extraction Zones, BlackCell offerings, and more.

Players should prepare for even more Warzone content across consoles and PC, as well as a new era of Battle Royale on the go with the launch of Call of Duty®: Warzone™ Mobile, which includes a shared Battle Pass and cross-progression. The Call of Duty team and Studios look forward to sharing more details soon.

Regarding purchased content in Warzone Caldera – from Modern Warfare® (2019), Black Ops Cold War, or Vanguard – that will continue to be accessible in those specific games.

Please note that the Warzone Caldera shut down has no impact to current Warzone gameplay, inventory, or player progression in Al Mazrah or the other available maps, and we look forward to continuing with you in that new Warzone experience.

Thank you to the Call of Duty community and to our developers for making Call of Duty: Warzone an amazing place to play together.
When Warzone launched in 2020, it was a massive success, drawing in 30 million players in less than two weeks. It offered two modes (battle royale and plunder) and one map (Verdansk) that could host up to 150 players at once. It also integrated with Modern Warfare, sharing a battle pass, weapons, and skins. However, Warzone evolved over time, introducing new features and events, and eventually swapping Verdansk for Caldera, which was linked to Vanguard.
However, many original Warzone players are not interested in Warzone 2.0, and they are angry that Activision is shutting down Warzone Caldera according to Kotaku. They are also upset that Blackout, the battle royale mode from Black Ops 4, still has servers running, but Warzone Caldera does not. They are also concerned about losing their cosmetics that they bought or earned in Warzone Caldera. Some of them are also annoyed that Activision is working on Warzone: Mobile instead of supporting Warzone Caldera.
The original Warzone may not have many fans left, as most of them have probably moved on to Warzone 2.0 or other games by now. However, those who still enjoy Warzone Caldera will have to say goodbye to it soon, or switch to Warzone 2.0 if they want to keep playing Call of Duty's battle royale.