An Official Real World Halo Infinite Warthog Got Built & We Want One
Logan
16 Sep 2021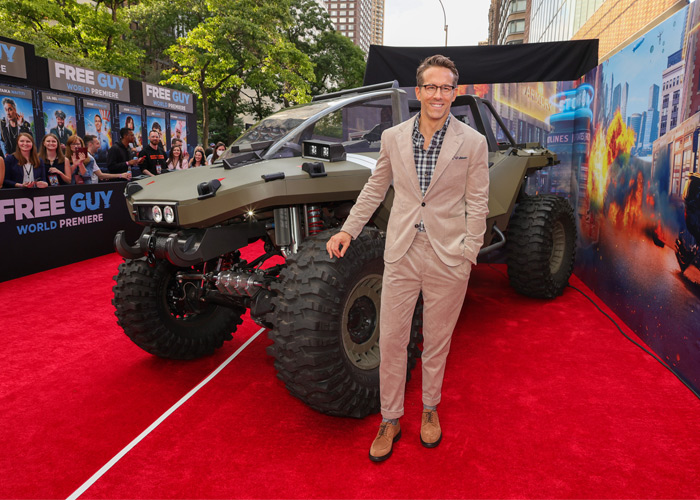 Over the years, fans of the Halo video game and custom car makers have built their own version of the UNSC M12 Force Application Vehicle (M12-FAV) or more known as the Warthog used in the popular video game. But during the red carpet premiere of the "Free Guy" movie starring Ryan Reynolds last month, an authorized real world Warthog was on display and the stars of the movie having a fantastic time having their photos taken with it.
---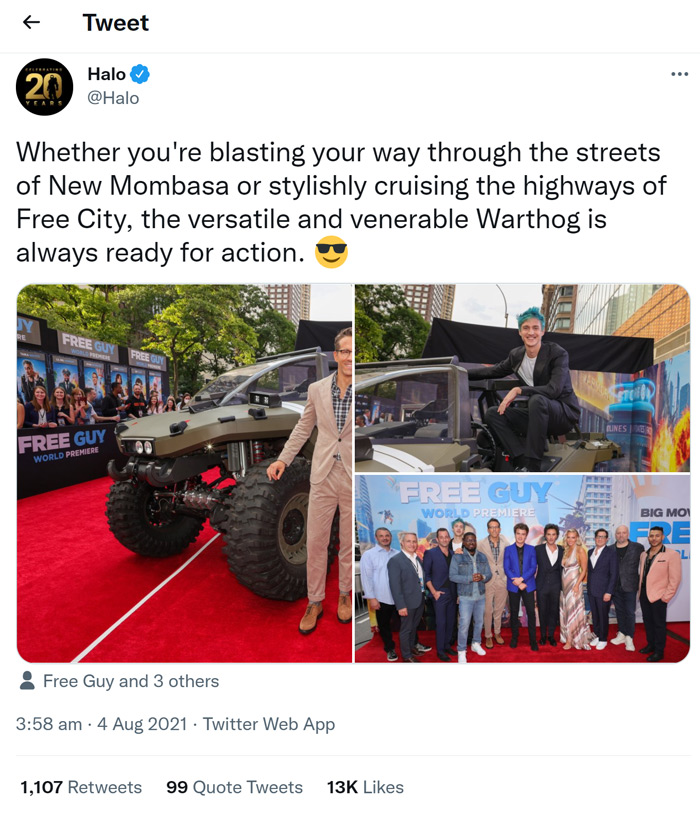 Halo Infinite Warhog At Free Guy Premiere Tweet (Halo Twitter Page)
---
If you think it was just a prop vehicle made for the premier, you're wrong. It is a real world vehicle that can be driven around and it has over 1,000HP in it! For airsofters who are Halo fans, this could be fun bringing it to an airsoft field.
Now we get to find out who made this monster of a vehicle.  According to Game Spot, Hoonigan Industries, a custom vehicle outfit based in California, built the Warthog in cooperation with Microsoft and Halo, using the high resolution images and illustrations of the Warthog from the game for the crew to build it.
Hoonigan Industries said they took a Ford V8 engine that is seen in their famous Hoonicorn Racing Car, added two turbos to it and give a power over a thousand horses. As for the body, they faithfully followed the hi-res images provided by 343 Industries, the studio developing the Halo video game. They added a fully functional off-road racing suspension and active 4-wheel steering which makes it a very capable and powerful off-road vehicle.
So far, there is no information if a real world M41 Vulcan chaingun will be mounted on it, or even the other weapons mounted on the Warthog in the game such as the M39 rocket turret, M68 Gauss cannon or M79 rocket launcher. Even just a prop gun or launcher would make the Hoonigan Warthog complete.
It would be nice to own one if we could afford it (which we doubt) and bring it to a Milsim event, though probably this is a one-off project made for the Halo Infinite game which is set to release on December 8.
You'll get to learn more on how this real world Halo Warthog is built as a 10-part weekly series will be streamed on YouTube on the Hoonigan Channel.
Top photo: Halo Infinite Warhog At Free Guy Premiere (Halo Photo)