Nicki Minaj To Join Snoop Dog To Become A Playable Character In Call Of Duty
Gungho Cowboy
29 Jul 2023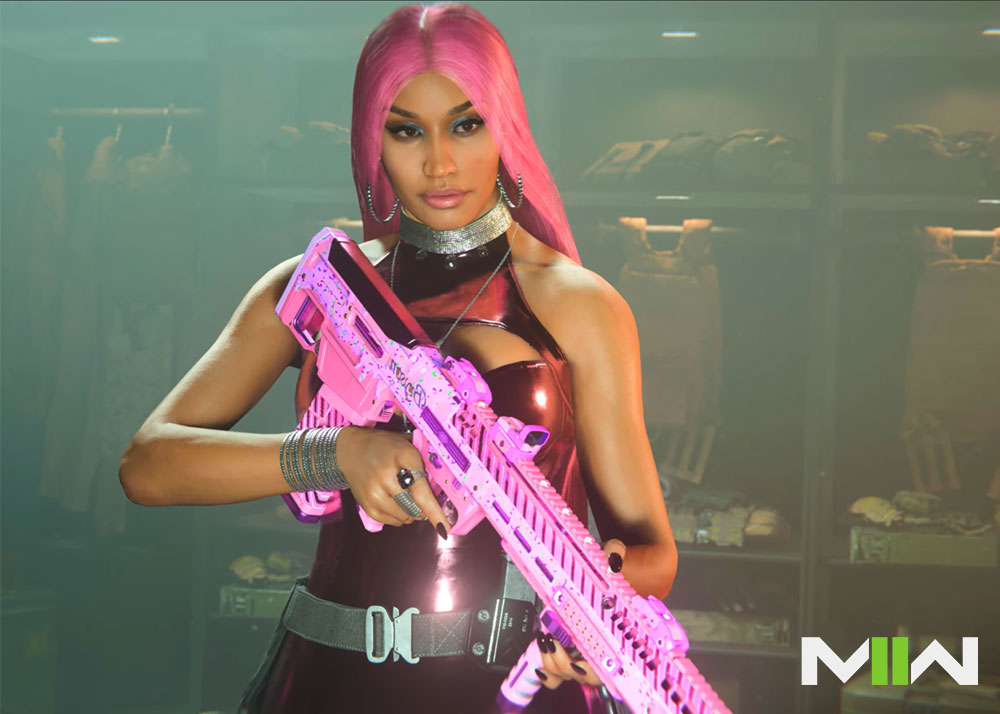 Call of Duty fans will soon be able to play as the queen of rap, Nicki Minaj, in the upcoming Season 5 of Warzone and Modern Warfare 2. Activision announced on Thursday that Nicki is the first female Operator to use her own name in the franchise, joining other celebrities like Snoop Dogg and Lionel Messi.
Season 5, which starts on August 2, will celebrate the 50th anniversary of hip-hop with three new Operator skins inspired by the genre. Nicki's skin features her signature pink hair and a matching assault rifle, and she will have a special bundle in the in-game store. Snoop Dogg, who debuted as a Call of Duty character last year, will also return with a new skin. The third hip-hop skin belongs to 21 Savage, but his appearance is still a mystery.
Nicki has been collaborating with Call of Duty since 2022, when she starred in a pre-order video for the game alongside other celebrities. The video, called "Squad Up," showed Nicki and her squad playing the game and having fun. Nicki is known for being a fan of video games, especially shooters.
Another famous female character joining Season 5 is Lara Croft from Tomb Raider according to the Playstation blog. She will be part of a new Operator bundle that will arrive later in the season. Lara Croft is one of the most iconic video game heroines of all time, and she will bring her adventurous spirit to Call of Duty.
Season 5 will also introduce new maps, modes, and weapons to Warzone and Modern Warfare 2. One of the new maps is a classic from Call of Duty 4, while others are new additions to the game. The new modes include Havoc, a fast-paced arena mode; Capture the Flag, a large-scale team mode; and Gunfight variants, which are small-scale duels.
The new weapons in Season 5 are the 9mm ISO sub machine gun and the AN-94 assault rifle. Both weapons are designed for close to medium range combat and have unique features. The Season 5 website also reveals more details about the weapons and their attachments. The website also previews some of the new locations in Warzone 2.0, such as Verdansk Stadium.
Season 5 will also have a special surprise for Call of Duty fans: a sneak peek at the next game in the series, Call of Duty: Modern Warfare 3. The reveal will take place in Warzone, like how Call of Duty: Black Ops Cold War was revealed last year. Call of Duty: Modern Warfare 3 is expected to launch in 2023. Season 5 of Warzone and Modern Warfare 2 will be available on August 2 at 9 AM PT on all platforms.