Wisport Sale At Military 1st Ongoing
OptimusPrime
30 Jun 2020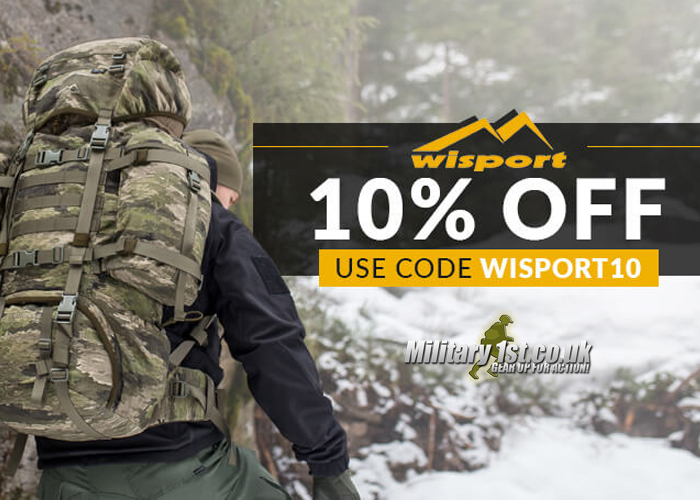 With the airsoft season already open, though not everywhere yet, airsoft players looking for bags and backpacks to carry their gear might want to take advantage of the getting a 10% discount off their purchases of Wisport products at Military 1st... "We offer 10% off all Wisport bags, backpacks and accessories with Discount Code WISPORT10.
Do you know Wisport cooperates with the mountaineers and the Polish special forces in creating their products? It's their experience and the company's quality of the workmanship that makes Wisport backpacks' design and unique construction solutions to stand out.
Visit our website today and save on hiking backpacks, military rucksacks and patrol packs from Wisport, the outdoor equipment specialist.
Hurry up: this special offer ends 4 July 2020. It applies only to the Wisport category and excludes already discounted items.
Enjoy free UK delivery and returns! Free shipping to the U.S., Ireland, and Australia. Fantastic rates for delivery across Europe."