VFC MP5A5 GBB SMG On Pre-Order At Bang Bang
OptimusPrime
25 May 2020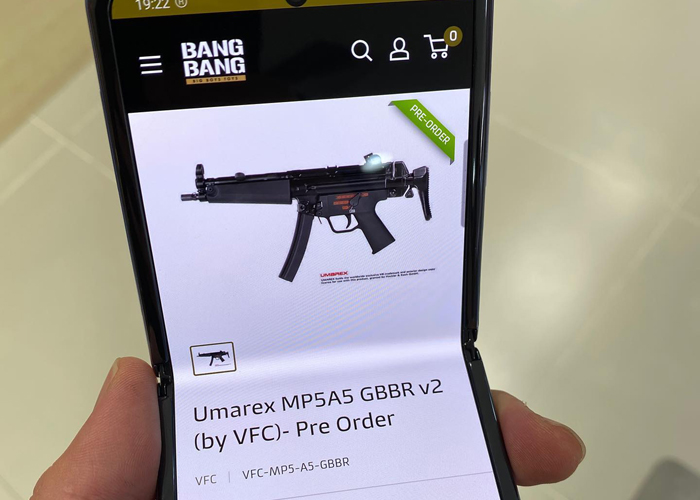 More MP5 Gas Blowback choices Hong Kong-based airsoft players as Bang Bang Big Boys Store are now taking pre-orders for the VFC MP5A5 GBB SMG. This will be available in Europe under the Umarex brand whilst it will be under Elite Force in North America. This will be available in June... "VFC will be releasing Umarex MP5A5 GBBR (by VFC) expected we will get it in early June.
VFC UMAREX MP5A5 GEN 2 GBBR details:
Steel Stamped Receiver
New design reinforced MP5 bolt set with strong recoil
New design empty magazine stop firing function
3-round Burst function
HK MP5 30rds magazine
Speed loader & Hop up adjust wrench
Manual"