Valken AVP17 GBB At Airsoft Atlanta
OptimusPrime
12 Jun 2019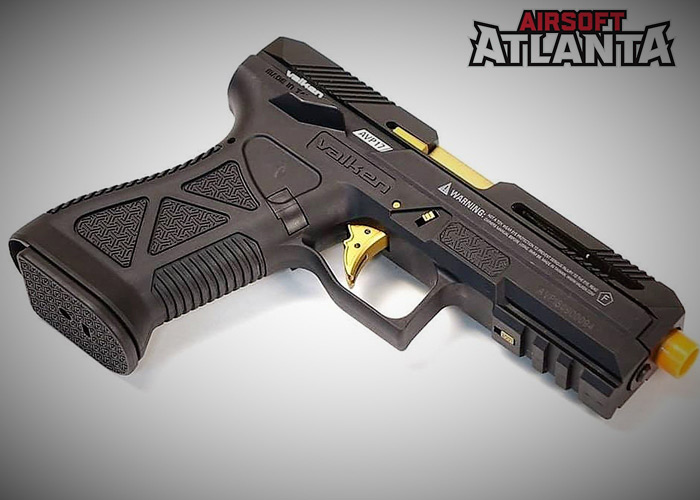 Airsoft players have options of three colour schemes with this AVP17 GBB Pistol from Valken Tactical that can be ordered from Airsoft Atlanta... "The Valken AVP17 GBB Green Gas Airsoft Pistol. Comes in different colors: Black, Gold, or Silver. Metal slide and hybrid polymer frame and precision parts to manufacture this great green gas powered pistol.  Full gas blowback action.  Uses 26 round AVP17 magazines.
This gun is super gas efficient.  We are getting 3+ mags worth of firing from one gas fill.  Solid slide blowback action.  This is not some cool looking gun that doesn't perform well.  Valken made this to last!  We recommend it.
Can use upgraded Maple Leaf GBB hop up buckings for custom hop up action.
Includes optional metal 14mm CCW threaded adapter that screws inside the inner barrel. Also includes grip sleeve cover for the pistol grip. Holster compatibility - fits the Swiss Arms ADAPTX perfectly with little to no adjustments.
Includes its own custom locking hardshell pistol case with foam inserts! Overall a great pistol package from Valken.
Velocity is 300 fps w/.20g approx."