USAirsoft's G&G Piranha MK1 GBB Pistol Review
OptimusPrime
17 Jul 2020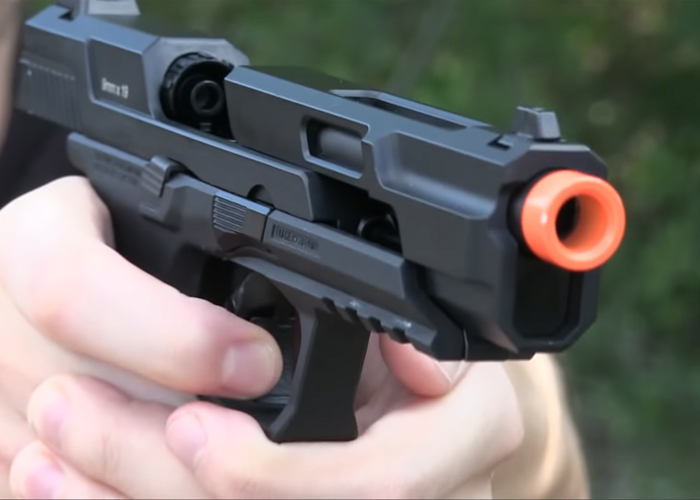 USAirsoft checks out the G&G Piranha MK1 Gas Blowback Pistol, a GBB pistol which is an in-house design... "Every time I see an in-house designed replica, prototype or not I first think to myself, 'It better be done right.'
This goes for AEGs and Gas Blowbacks. I think I can say that G&G Armament did it right this in this case.
The Piranha MK1 has been around as it's made it's appearance at Shot Show events and at G&G booths setup at events around the world but today I get the chance to dive into this split slide pistol to see if it can preform well enough to make the $150 price tag legitimate.
Will it stack up to the GTP-9 or will it fall short?
Accuracy, parts, gas consumption, sounds, everything must be looked at and that's exactly what I plan to do.
This is my review of the G&G Armament Piranha MK1."