Tokyo Marui M4A1 MWS GBB Compared To The AR-15
OptimusPrime
13 Oct 2021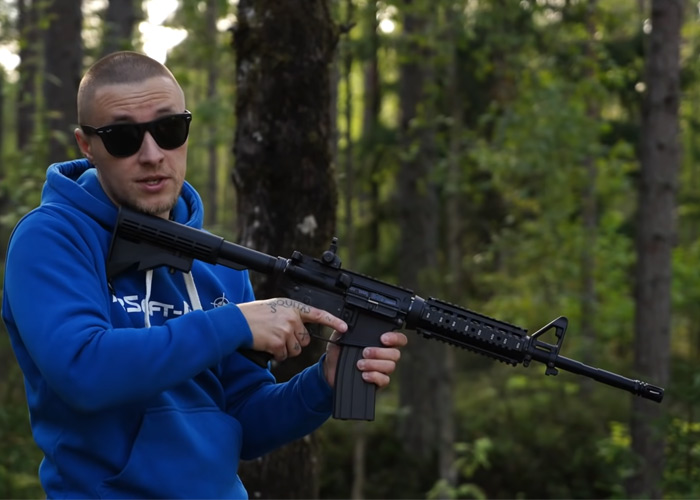 Gas blowback rifles mimic the operations of their real world counterparts but. Will the Tokyo Marui M4A1 MWS GBB Rifle be the same? Airsoft-RUS does a comparison to find out the differences between the gas blowback replica and the AR-15... "Tokyo Marui is one of the earliest ever manufacturer and developer of airsoft weapons. It was TM engineers who developed and implemented in hardware many technical solutions that were innovative in their time and considered standard and mandatory now.
The main feature of the models from Marui is the excellent, almost perfect quality of all products. The actuators and pistols in the basic version do not require any modifications and modifications; in terms of the totality of their characteristics, they will give odds to many other manufacturers and, at the same time, work flawlessly for many years.
M4 MWS is the first development of the company in the segment of Gas Blow Back carbines. TM engineers did not copy the GBB systems existing on the market, but preferred to develop their own "from scratch", with an emphasis on reliability and performance.
The result of their work is the most stable GBB system in existence. The innovative design of the carbine is focused primarily on stable operation when firing in bursts and increased reliability of the bolt. Complementing this with an excellent hop-up module and traditionally the highest build quality, it turned out to be perhaps the best gas M4 in existence.
The carabiner body is made of high-strength 6061-T6 aluminum. Ceracoat composite polymer-ceramic coating has high wear resistance and just looks great. The correct markings on the Colt M4A1 receiver also add similarities to a combat carbine.
The buttstock is telescopic, type LE-stock. Rear sight - folding type KAC 600m BUIS. Forend - aluminum, type KAC M4 carbine RAS.
Tactical and Technical Characteristics:
initial speed of the ball departure: 85 m / s
length of the inner barrel: 360 mm
magazine capacity of 35 balls
thread for the muzzle -14"