Tokyo Marui Colt M16A2 MWS GBBR Assembly
OptimusPrime
17 Jan 2023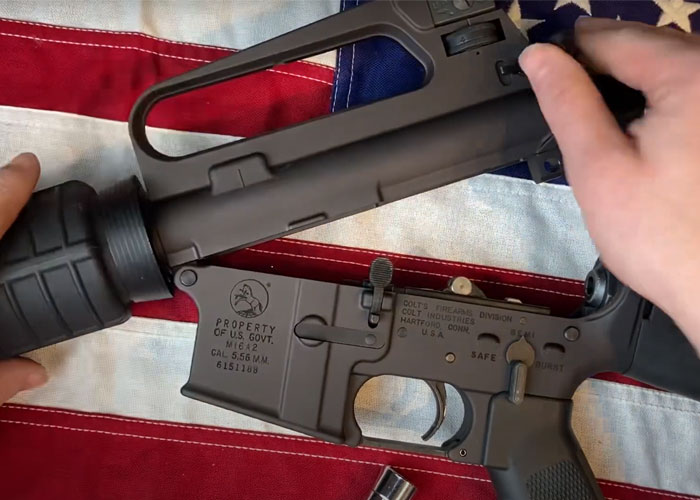 A better video from Nextgen Retros showing their retro builds of airsoft rifles using the Tokyo Marui MWS gas tech. In this video they show how to make a custom Tokyo Marui M16A1 MWS Gas Blowback Rifle... "This is the assembly of my Tokyo Marui MWS with the Angry Gun M16A2 USGI Receiver Kit.
Kit List:
TM M4 MWS for Internals
Angry Gun M16A2 USGI 6061 Alu Receiver Kit
G&P Long Buffer Tube
Colt M16A2 Buttstock
Colt M16A2 Handguard
Vipertech M16A2 Grip
Inokatsu M16A4 Frontset
G&P WA to MWS Barrel Adapter
TM 30rd Stanag magazine"