Timerzanov Airsoft: Umarex/SRC Beretta MOD.92 FS FDE Gas Blowback Pistol
OptimusPrime
26 Sep 2022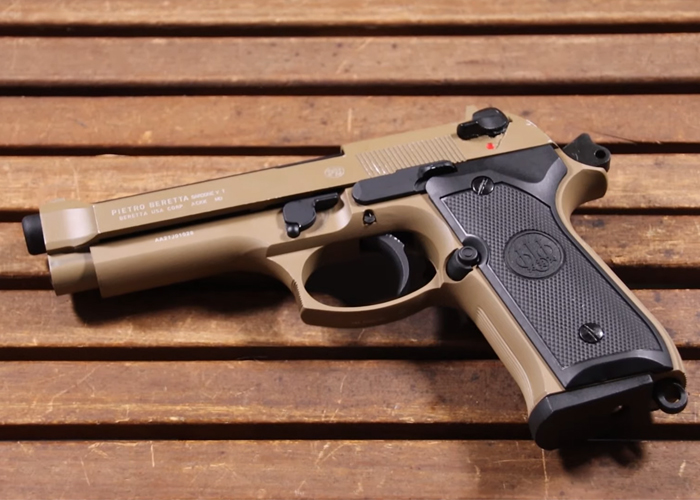 Initially said to be a KWC OEM, Timerzanov Airsoft corrects it to be made by SRC... "IMPORTANT TO READ! : This replica is a collaboration between the manufacturer SRC and UMAREX, during the video I made a mistake saying that it was a KWC replica. Sorry.
Hi all ! Today for this review I offer you one of the novelties of Umarex this year! The M92FS FDE from KWC for Umarex. This M9 replica in Flat Dark Earth color is a very good surprise in terms of original performance.
Good video to all !
Airsoft handgun replica of the Beretta MOD 92 FS FDE full metal, modernized M9 under official Beretta license running on Gas.
Strong points:
Quality finish
FDE colors
Markings
Official license
Cylinder head and metal frame
Light Replica
White dot front sight
Single and double action operation"