Timerzanov Airsoft: Tokyo Marui HK416 Delta Custom NGRS
OptimusPrime
20 Jan 2022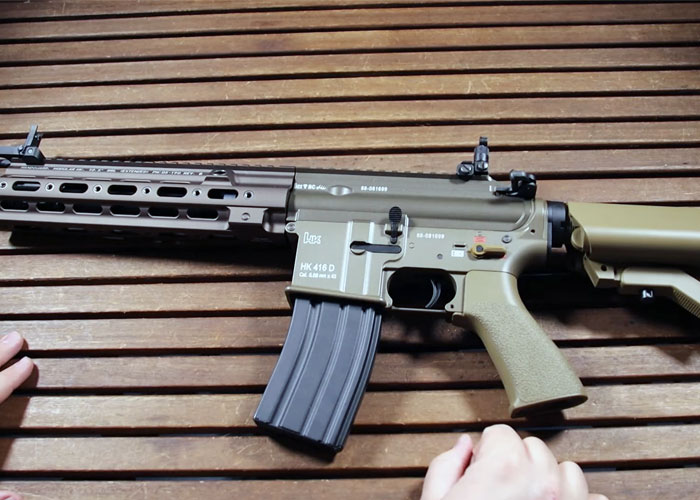 It's another NGRS review by Timerzanov Airsoft and it's a popular one, as it's about the Tokyo Marui HK416 Delta Custom NGRS... "Hi all! For this video I present the HK416 Delta Custom from Tokyo Marui, an EBBR type replica with the features present on the AEG Next Gen from the Japanese manufacturer.
Originally, the weapon was to be named HKM4, but the name was changed due to a lawsuit by Colt's Manufacturing Company, which believed it had irreparable ownership of the commercial rights to the M4, and an arrangement at the amicably agreed. Nonetheless, Colt was subsequently unsuccessful in a lawsuit brought by Bushmaster for the same reasons; M4 has been recognized as a generic term by the American courts.
The HK416 is an assault rifle from the German firm Heckler & Koch, an improved version of the M4 carbine. The AEG airsoft replica type HK416 Delta Custom Next Gen FDE Recoil Shock with CNC aluminum handguard, is offered by the famous Japanese manufacturer Tokyo Marui."