Timerzanov Airsoft: Tokyo Marui Colt 1911 MKIV Series 70 Nickel Finish
OptimusPrime
30 Oct 2022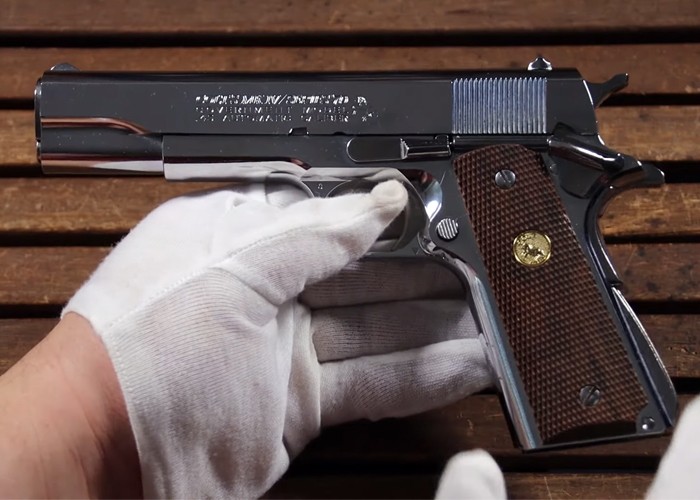 For 1911 fans, here is a review by Timerzanov Airsoft on the Tokyo Marui Colt 1911 MKIV Series 70 Nickel Finish Gas Blowback Pistol... "Hi all ! Today I offer you another Colt 1911 Tokyo Marui, this time it's the Tokyo Marui Series 70 Nickel Finish! A 1911 with a very nice upholstery which really changes from the traditional style and which makes it magnificent. As usual with an excellent finish at the height of the Japanese brand. Tokyo Marui offers us a very nice replica of the 1911 Mark IV Series 70. Have a good video everyone!
Many thanks to Vinc AAB for loaning his replica!
Gas COLT Government M1911 SERIES 70 Nickel Finish airsoft handgun replica offered by Tokyo Marui, with a finish and reliability worthy of the brand's reputation.
Strong points:
Type 1911 Series 70 replica
Manufacturing quality
Tokyo Marui reliability and performance
Adjustable Hop-Up
Percussive blowback
Ideal for re-enactment enthusiasts
Silver finish "Nickel Finish"