Timerzanov Airsoft: Rossi 1911 RedWings GBB Pistol
OptimusPrime
24 Apr 2023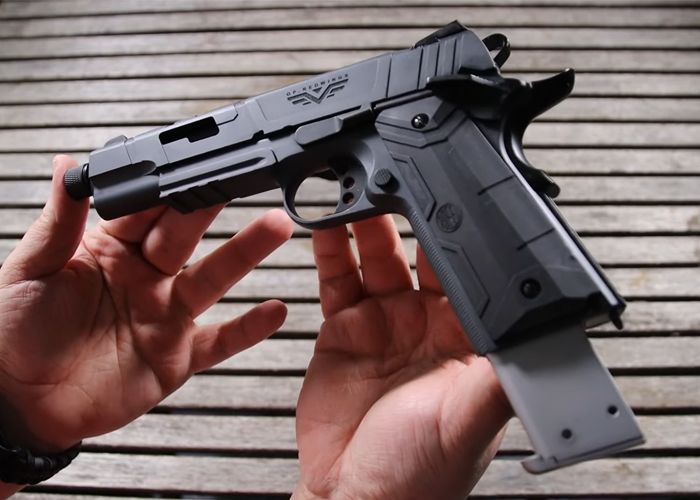 Timerzanov Airsoft gets to check out an airsoft gun from a Brazilian Airsoft brand, the Rossi 1911 RedWings GBB Pistol... "Hello everyone ! Today I offer you the review of a GBB from Rossi, so I present to you the 1911 RedWings! A 1911 replica from Rossi, an original and atypical replica. Available in several colors this replica will be ideal for fans of 1911. A replica with good performance out of the box for a very attractive price.
The 1911 is certainly the most popular semi-automatic pistol in the world, known for its reliability, simplicity of operation, design and maintenance. Created in 1911 after numerous tests, the new pistol and its cartridge, designed by Browning and manufactured by Colt, were adopted for American military service under the name M1911. It is powered by a single stack (single column) charger. Today, the base of the 1911 is very widely declined in various customs, but remains an emblem of the USA. It was officially replaced in service by the M92FS.
This version of 1911 RedWings Gas under license from the Italian gunsmith ROSSI, runs on gas and CO2.
This model is particularly distinguished by the presence of the following elements:
14mm thread
Unique serial number
Long magazine 34 cps
6.03mm cannon
Openwork body
KJW / Army / WE compatibility"