Timerzanov Airsoft: KWA Ronin TK45 3.0 EBB
OptimusPrime
03 Mar 2023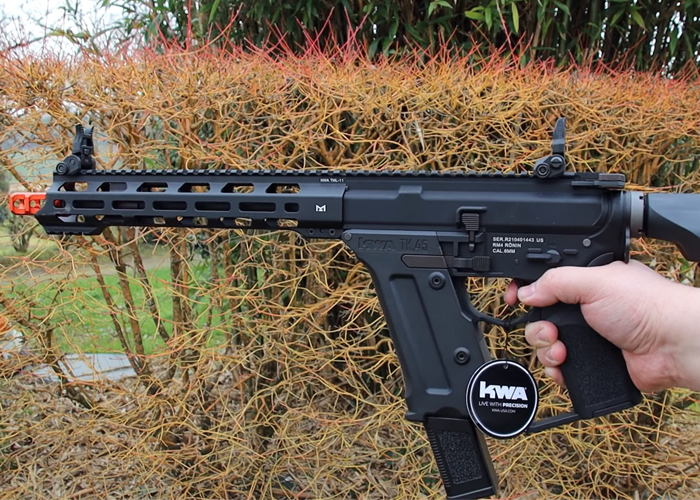 Timerzanov Airsoft takes a closer look at the KWA Ronin TK45 3.0 AEG that has a simulated blowback feature... "Hello everyone ! For this week I offer you the review of the Ronin TK45 3.0 EBB from KWA, a replica inspired by an M4 and a Kriss Vector. A replica with a blowback system resembling a Bolt replica. An atypical and original replica that I invite you to discover in this video!
Good video to all !
Established in 1988, KWA has been the leading designer and manufacturer of airsoft replicas for law enforcement and military. Its reputation for quality, performance and reliability makes KWA a recognized leader in the Airsoft world. KWA throughout these years has offered ever more modern products both internally and externally.
This Ronin TK45 EBB 3.0 replica by KWA is the latest addition to the 'Tekken' range by KWA. Like all the replicas in this range, the body is entirely in metal and offers an aggressive and modern look. The angled polymer magwell doubles as a foregrip and makes for an extremely maneuverable replica. The latter comes with a 'Tekken 120' mid-cap 120 Bbs magazine which is also available in a pack of 3.
Finally, this replica is distinguished by its 'Kinetic Feedback' system which gives a unique blowback effect."