Timerzanov Airsoft: Krytac KRISS Vector AEG
OptimusPrime
24 Jun 2021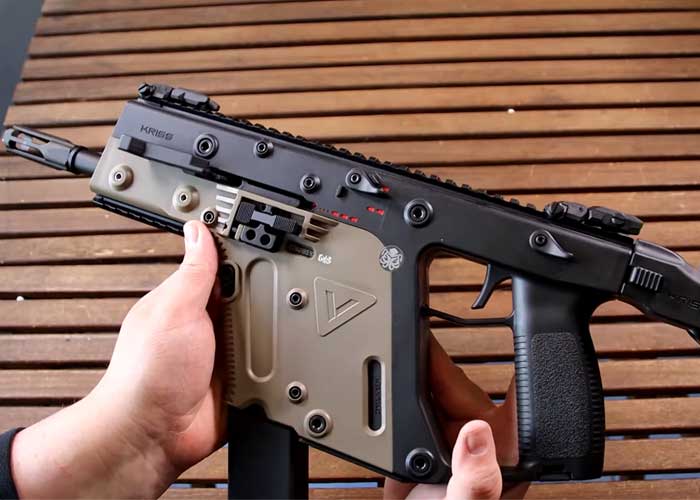 Timerzanov Airsoft goes over the first and primary product from Krytac, the KRISS Vector AEG... "Hi all! Today I offer you the Kriss Vector review from Krytac! Good viewing! KRYTAC has been a South California based company since 2013 producing high quality airsoft guns. It is made up of members of the development team of the Swiss arms factory KRISS. The Kriss Vector is a submachine gun manufactured since 2006 in the United States by Transformational Defense Industries. There are several chambered versions in 9mm, .45 ACP and .40 S&W. It is a highly recognizable weapon due to its very futuristic design.
KRYTAC offers an officially licensed AEG KRISS VECTOR airsoft replica with a very beautiful finish. Compact and lightweight with its foldable stock in particular, this replica will be ideal for your CQB games.
Internally, The Kriss Vector Krytac features a proprietary 8mm Gearbox, electronic trigger, quick spring change system, short shaft High torque motor, as well as an integrated FET system (MOSFET). Originally, the replica is delivered with a Mid-cap magazine with a capacity of 95 balls. You will be able to add a silencer at the end of the barrel thanks to the 14mm anti-clockwise screw thread."