Timerzanov Airsoft: GHK G5 GBBR Review
OptimusPrime
06 Feb 2023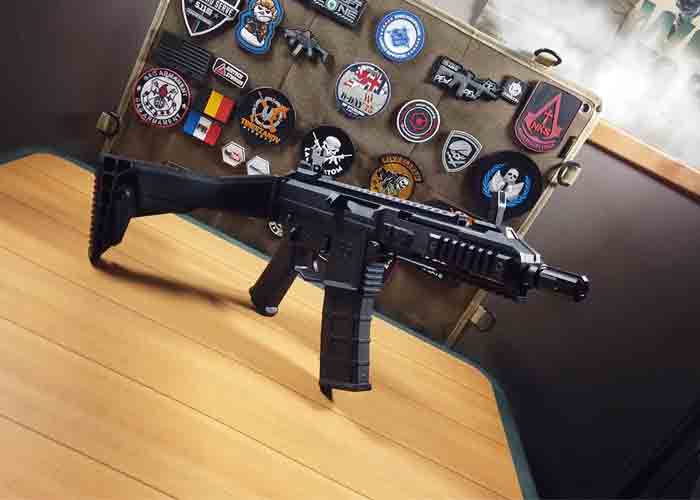 Timerzanov Airsoft reviews one of the early gas blowback rifles from GHK Airsoft,t he G5 Gas Blowback... "Hello everyone ! You've asked for it so much, here it is at last! The review of the famous GHK G5 GBBR! A compact gas replica of the famous brand GHK. A replica inspired by the Scorpion Evo3 on an AR15 base. A lightweight, compact replica with excellent performance out of the box. A replica that I simply adored. In short, I wish you a good video!
The GHK G5 is a replica strongly inspired by the Scorpion on an M4 base, despite the fact that the weapon does not exist in the world of armaments, the result is an excellent replica, ideal in all situations but which particularly stands out in an urban environment.
The replica features incredibly light weight due to its all-DuPont™ polymer construction, while maintaining excellent resistance.
Its mechanics allow it to stand out from conventional GBBRs by its resistance to low temperatures as well as its simple and efficient operation, providing a dry and frank kick.
The replica has great versatility out of the box:
A retractable and foldable stock
A set of RIS rail allowing you a wide range of configuration
A 14mm CCW thread for silencer / tracer
Ambidextrous magazine release button"