Timerzanov Airsoft: AW Custom HX2301 IPSC Full Silver
OptimusPrime
23 Jul 2021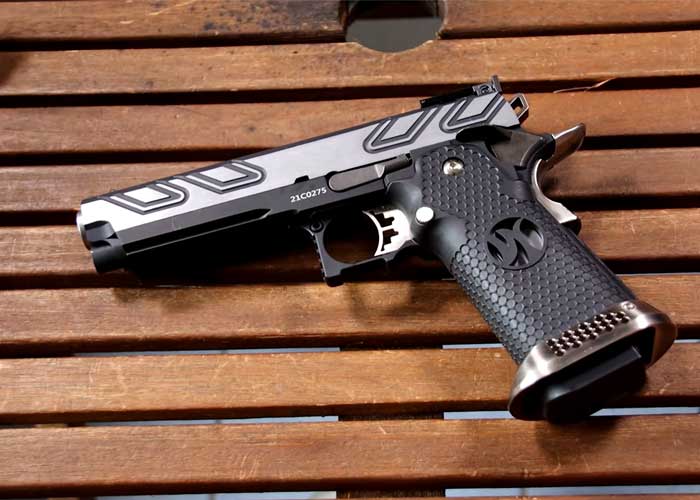 For Action Air shooters looking at another Hi-Capa option, they can look into the AW Custom HX2301 that Timerzanov Airsoft reviews in this video... "Good morning all! Today I offer you the review of a gbb, the HX2301 from AW CUSTOM, a custom 1911 Hi-Capa type.
Armorer Works Custom offers a range of CO2-compatible type 1911 Hi-capa gas airsoft handguns. With a pleasant and original look, these replicas have a very beautiful silver and black finish with a wear-resistant paint, as well as a very good build quality in the assembly of the parts.
We find a body in resistant polymer as well as a barrel and a full metal cylinder head adorned with personalized patterns. You will find very good sensations due to a swift and percussive blowback system, but also good precision thanks to a precision barrel of 110mm with a diameter of 6.03mm. The presence of green and orange fiber optic sights will also facilitate target acquisition.
Although running on gas, the HX2301 replica suffers practically no untimely degassing. In addition, it is compatible with CO2 chargers sold separately."