Tanaka Colt S.A.A.45 US Calvary (2nd)
OptimusPrime
12 Sep 2019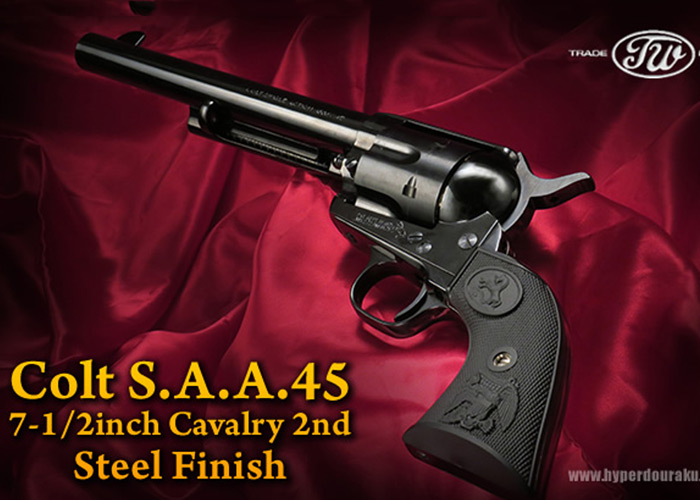 Another review by Gentaro Toi for Hyperdouraku, checking out the 7 1/2 inch Tanaka Colt SAA45 U.S. Cavalry (2nd) that comes with a steel finish... "About 20 years have passed since the first release of the Pegasus series, a caseless gas revolver developed by Tanaka. Colt SAA45 7-1/2inch Detachable Cylinder Steel Finish was released this spring.
It is a popular series because it integrates the functions of a gas gun such as gas tanks and BB bullets into a cylinder, and the hammer mechanism has been reproduced as realistically as possible.
So, I would like to review the accuracy of Colt SAA45 7-1/2 inch."
Read the full review here (in Japanese) and below is the video overview: