Russian Cold Camo: Bars Gorka 4 Mountain Suit
OptimusPrime
09 Jul 2020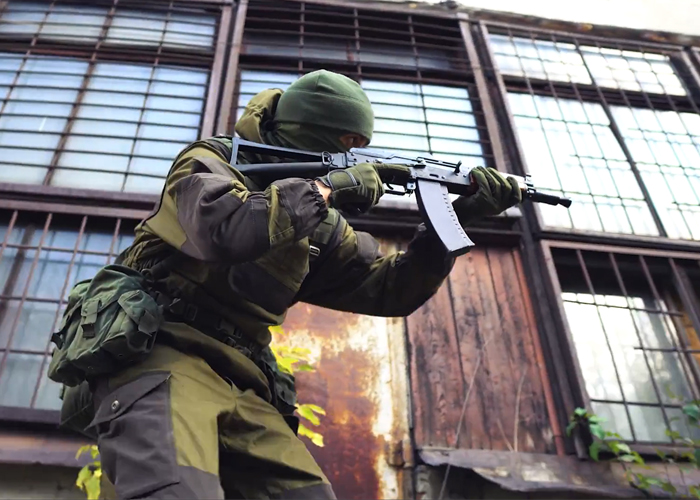 The Russian Cold Camo YouTube Channel feature Bars Gorka 4 Mountain Suit. Bars is a company that supplies uniforms for Russian special units. This was posted in October 2019 and is dubbed in English... "This is the famous 'Gorka 4' from the legendary Russian manufacturer 'Bars'.
The company 'Bars' has long established itself as a time-tested manufacturer of clothing for hunting and military purposes. Gorka suits made by BARS are used in the russian special forces (Spetsnaz GRU, SOBRr, FSB, Spetsnaz VDVv) and the Russian Army.
The fourth version, named "Gorka 4" was developed as a field set of storm clothing for russian special forces and has a special cut and high strength materials.
The Gorka-4 suit includes:
jacket
trousers
suspenders (when ordering, suspenders are placed in the pocket of the jacket or trousers)
Composition: tent 270g, 100% cotton