NPO-AEG AS VAL AEG 20th Series Disassembly
OptimusPrime
23 Aug 2020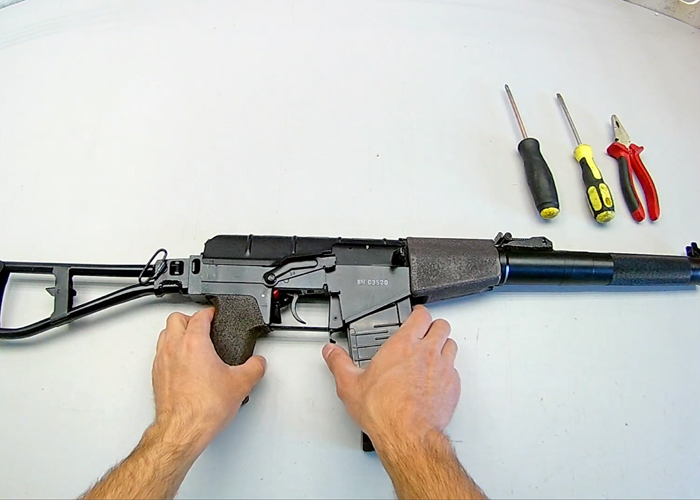 NPO-AEG does a howto video in disassembling their AS VAL AEG 20th Series... "Airsoft replica of the Russian special automatic rifle AS 'VAL'. It has original mechanical sights. The type of dovetail rail allows the use of originals sights designed for this assault rifle (like PSO-1). At the same time, the distance from the top cover of the body to the sight will be the same as the original one.
Folding buttstock exactly copying all forms of the original. Convenient buttstock folding button identical to the original.
The ability to quickly adjust hop-up through the shutter cover. You don't need any tools to do that.
The battery is installed in a mock silencer. The silencer can be easily removed without the use of any tools.
The weight and balance of this product are close to the original.
All these features make this copy of the assault rifle as similar to the original as possible. When you hold this weapon in your hands you feel like a real Russian special forces soldier!"