Nineball Strike Front Kit NEO For TM Hi-Capa 5.1
OptimusPrime
18 Jul 2021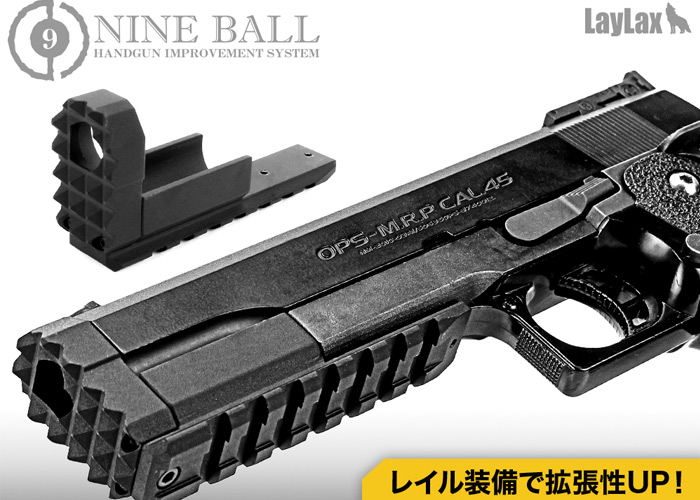 Give the Tokyo Marui Hi-Capa 5.1 Gas Blowback Pistol with a meaner look wit this Nineball Strike Font Kit NEO available at Laylax... "It is a kit that further accelerates the powerful form of the high capacity that shoots 45 ACP and evolves it into a style that gives off an overwhelming feeling of intimidation!
The spike block on the front covers the weak point of the high capacity that you can not shoot when you push the slide part from the front Not only does it prevent slipping when the muzzle is pressed against the target.
The underframe is equipped with a rail system, and options such as flashlights and laser sights can be installed. In addition, although it looks heavy, it is made lightweight by using aluminum alloy, so it does not impair the high mobility peculiar to hand guns. It is an item for hand gun attackers who run in the field and sneak into the opponent's pocket and set up a super close battle."