New G&G Armament CM16 Firehawk
OptimusPrime
07 Dec 2019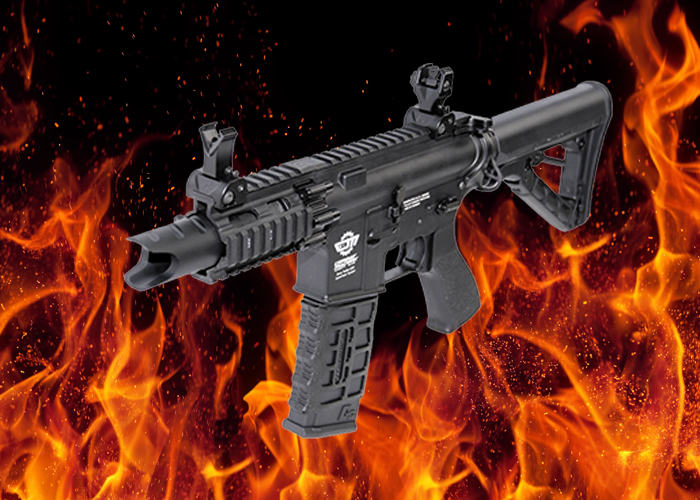 Another compact AEG from G&G Armament with the release of the CM16 Firehawk... "The CM16 Firehawk delivers high-performance in a small form. It features a metal version 2 gearbox, a 300 round high-capacity magazine and is Li-Po ready! With an extremely short ris combined with a 6 position GOS-V2 stock you really can manoeuvre the Firehawk easily around corners.
It also comes with the G&G sound amplifier. The two notable new features are the inclusion of a working charging  handle that will allow an easier access to your hop unit as well as a beautiful gun metal grey bolt cover that really does add a bit of extra charm to your rifle.
Now Available. Contact your local dealer for pricing and availability."