More On The Ragnar RAGNARÖK Combat Shirt
OptimusPrime
01 Dec 2022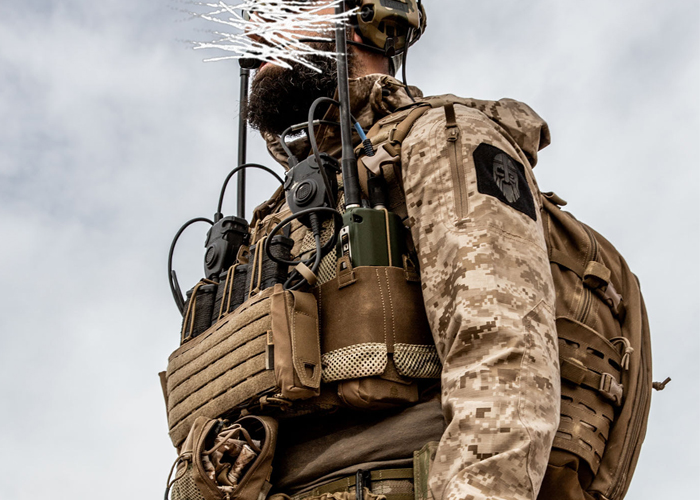 More information from Ragnar on their RAGNARÖK Combat Shirt... "The design of the Ragnarök combat shirt combines CORDURA's BRAND BASELAYER technology with a high-resistance mesh design applied in areas where the skin has the highest sweat points and needs a quick evacuation point to keep the body dry. The back, chest and armpits cuts have been specially designed so that the operator can also wear ballistic protection vests.
Reinforcing the areas where the operator comes most into contact with the environment, such as the arms with reinforcement seams on the elbows, as well as the shoulders that must support the straps of the vests or backpacks, leaving the entire trunk area with breathable, ultra-fast drying materials.
CORDURA® BRAND BASELAYER
It is a high-performance knit fabric specifically designed from a blend of nylon and cotton. Versatile in all weather conditions. Stronger than 100% cotton. And unlike polyester, it does not adhere to the skin or generate beads of sweat when exposed to high temperatures during combat.
EXTREME COMFORT
Feels soft against the skin.
Air permeability equivalent to cotton.
Perfect for everyday use on the base or in combat.
NO MELT / NO DRIP
Does not drip like polyester.
Reduces the severity of burns.
Helps protect against flash fires.
HUMIDITY CONTROL
Absorbs moisture faster than 100% cotton.
Quickly removes moisture from sweat.
Absorbs moisture faster than 100% cotton.
DURABILITY
Higher strength-to-weight ratio than cotton.
Exceptional resistance to abrasion.
Great resistance, which prevent holes and tears due to tearing.
REMOVABLE HOOD
Based on mountain concepts, the Ragnarök hood allows very quick installation and removal by means of velcro on the inside of the neck of the combat shirt.