MIRA Safety CM-8M Gas Mask
OptimusPrime
23 Nov 2022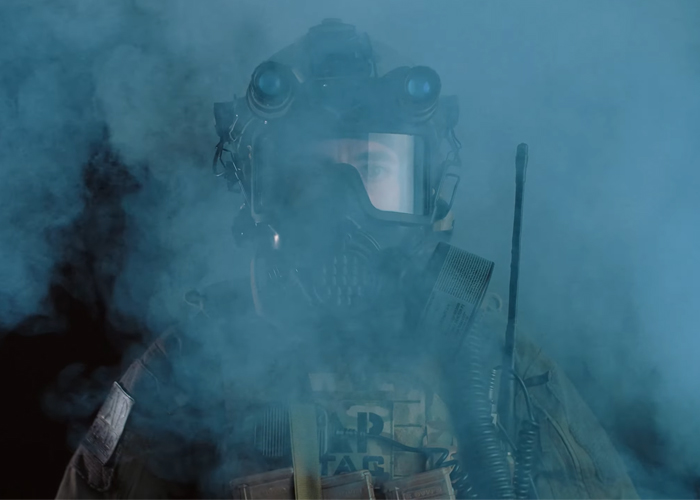 The MIRA Safety CM-8M Gas Mask looks dope in this video. It's for the serious situations so you might want to wait for a replica if you want to use it for airsoft... "MIRA Safety is proud to announce the official reveal of the CM-8M tactical full-face respirator.
This is a next-gen CBRN mask, specially engineered to meet and exceed the strictest military requirements. Thanks to a unique new visor design, it provides unparalleled visibility combined with optics compatibility, along with a six-point mesh head harness for maximum stability. Like all MIRA Safety CBRN gas masks, it also provides trusted protection from a full spectrum of toxic industrial chemicals (TIC) and chemical warfare agents (CWA) including chemical, biological and nuclear threats such as radioactive dust, noxious gas, vaporized pollutants and more.
Key Features of the CM-8M Full-Face Respirator:
Contoured panoramic visor provides maximum field of view (92.5%) while preserving compatibility with night vision goggles, thermal optics and rifle scopes
20-year shelf life
Uses widely available NATO-standard, 40-mm filter cartridges
Durable bromobutyl rubber construction (meets CBRN protection standards)
Tested for compatibility with a variety of high-cut helmets
Hypoallergenic inner mask prevents fogging, even under hard use
Tested resistance to mustard gas penetration for nearly 30 hours
Fits up to 2 standard 40-mm 1/7" NATO filter cartridges (widely available with varying protection levels)
Can be used with a single filter on either side to ensure proper cheek weld for left or right-handed shooters
Comes with a pre-installed hydration system and canteen
Compatible with CamelBak water bladders with a Type A or M adapter (not included)
Compatible with MIRA Safety gas mask microphone (sold separately)
Compatible with MIRA Safety gas mask replacement parts kit
Conforms to European quality and sustainability standards, marked with the CE symbol
Meets all requirements under EN 136:1998, Class III
Complies with all standards under EN 168 for impact protection, making this the perfect mask for riot control situations
Carries MIRA Safety's special 5-year manufacturer warranty
Manufactured in the Czech Republic"