Military 1st: Tervel Optiline Long Sleeve Tactical Shirt
OptimusPrime
17 Sep 2020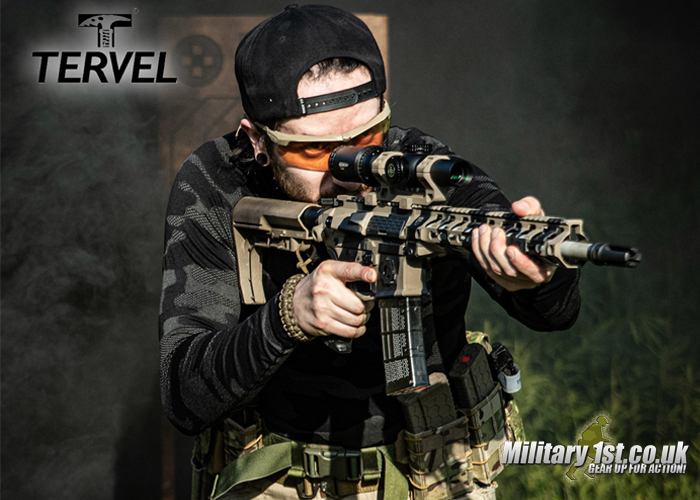 The long sleeve Tervel Optiline Tactical Shirt in black/grey is available now at the Military 1st online store... "The Tervel Optiline Tactical Shirt fuses breathable and moisture-wicking 2-layer knitwear and mesh components with an antibacterial agent to create an innovative thermal base layer with a unique camouflage pattern.  
Moreover, this long-sleeved thermoactive shirt is constructed in seamless technology, providing extra comfort and freshness even during intense physical activity.
Find out more at Military 1st online store.
Enjoy free UK delivery and returns! Free delivery to Ireland. Free shipping to the U.S. and Australia for orders over $100. Excellent delivery rates across Europe.
Photo by Gear Addicts."