Military 1st Footwear Sale 2019
OptimusPrime
16 Sep 2019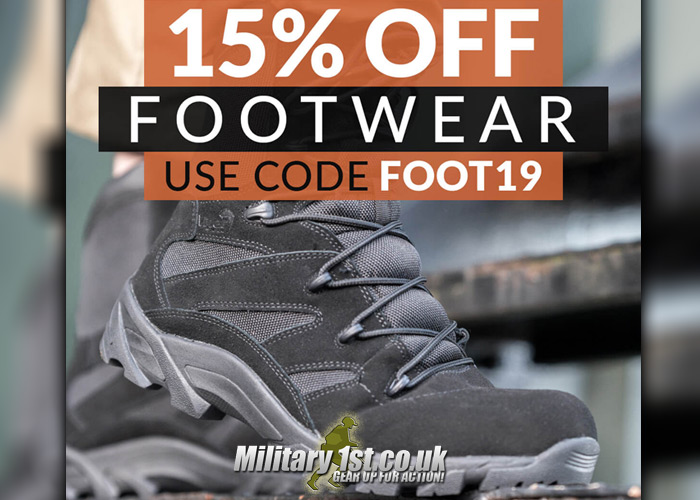 Grab the footwear you need for airsoft and outdoor use at a big discount as Military 1st are having a Footwear Sale... "15% off entire Footwear category with Discount Code FOOT19. Discover our wide assortment of tactical boots and other footwear for any mission and every season.
Visit our website today and save on combat boots, hiking socks, walking gaiters and accessories from Magnum, 1000 Mile, Pentagon and other footwear experts.
Hurry up: this special offer ends 20 September 2019, midnight. It applies only to the Footwear category and excludes already discounted items.
Enjoy free UK delivery and returns, free shipping to the U.S., Ireland, and Australia, and fantastic rates for delivery across Europe."