Military 1st Boots Sale 2022
OptimusPrime
08 Nov 2022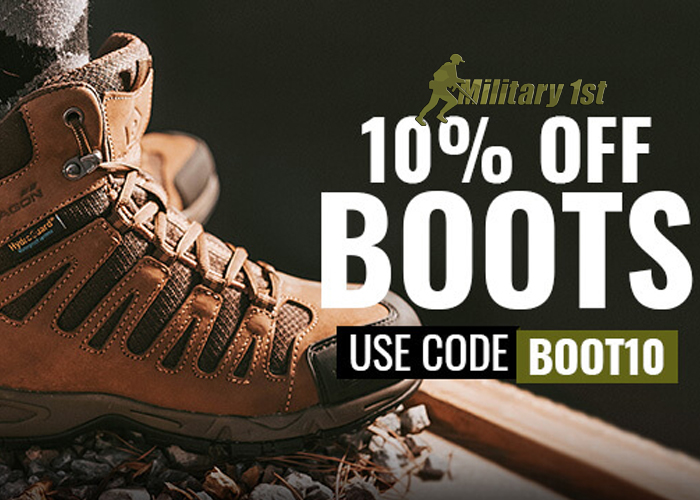 Get a new pair of boots, whether for tactical or outdoor use, as they are now at 10% off at Military 1st. Use the discount code you find here to use during check out to avail of the discount... "Find a new pair! 10% off boots and shoes with Discount Code BOOT10.
Whether you're hitting the high street or going off-road, check out our extensive selection of military and combat boots.
Gear up for any mission with brands such as Brandit, Magnum, and Pentagon. You can be sure their comfortable, practical and sturdy boots and shoes will keep you on track.
Hurry up: this special offer ends 12 November 2022, midnight. It applies only to the Boots category and excludes already discounted items.
Enjoy free UK delivery and returns! Swift shipping to the U.S., Ireland, Australia, and across Europe."