Military 1st Backpacks & Rucksacks Sale
OptimusPrime
02 Jun 2020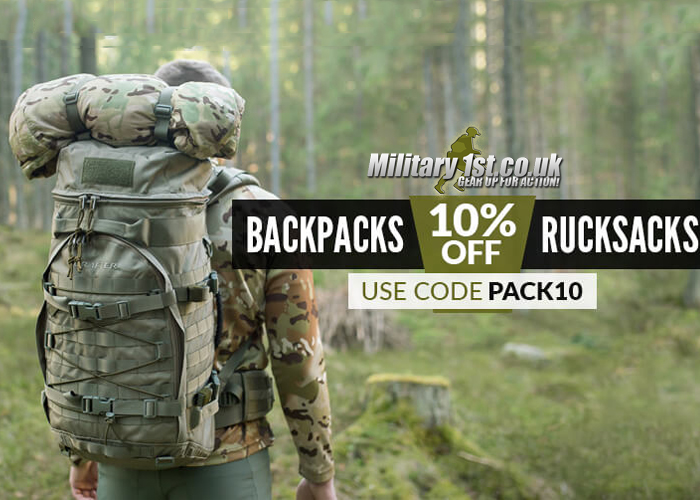 Ready to go out with your airsoft gear as game fields are slowly opening up? Better get your new backpacks and rucksacks at a lower price with this sale ongoing at Military 1st... "We offer 10% off all backpacks and rucksacks with Discount Code PACK10.
Whatever (and whenever) your next adventure may be, from breathtaking hikes to daily commutes, we got your back.
Check our assortment of military backpacks and hiking rucksacks available in all colours, camouflages, shapes and sizes, and with clever features to keep your belongings safe and your back, neck and shoulders comfortable.
Hurry up: this special offer ends 6 June 2020, midnight. It includes categories: Backpacks & Rucksacks, Bergens & Patrol Packs. Excludes already discounted items.
Enjoy free UK delivery and returns! Free shipping to the U.S., Ireland, and Australia. Fantastic rates for delivery across Europe."