Live Your Passion Sale, Amomax & Specna Arms MK18 From Gunfire
OptimusPrime
24 Sep 2020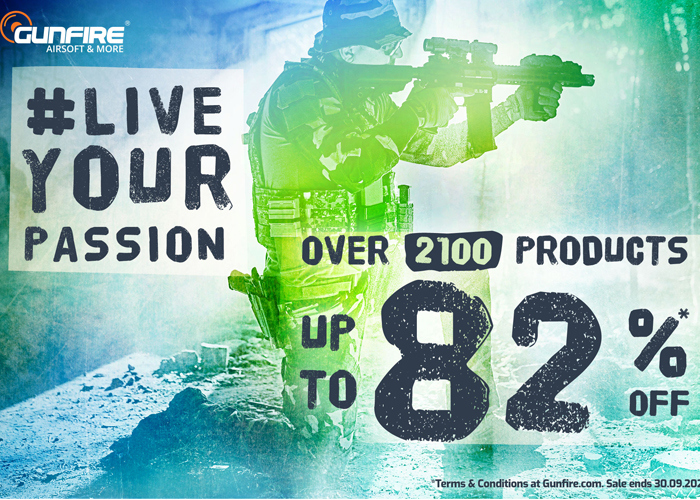 Not a long one from Gunfire this time but they have another deal for you with their latest Live Your Passion Sale with discounts of up to 82% off on selected items. Other arrivals are the Amomax Holsters and the new Specna Arms MK18 AEG with the Gate X-ASR and ESA System... "Take your airsoft passion to a higher level with Gunfire and save on new equipment. We discount Emerson, CYMA, Ultimate Tactical, Specna Arms, Primal Gear, and many other brands. Over 2100 items even up to -82%! Check what we have for you!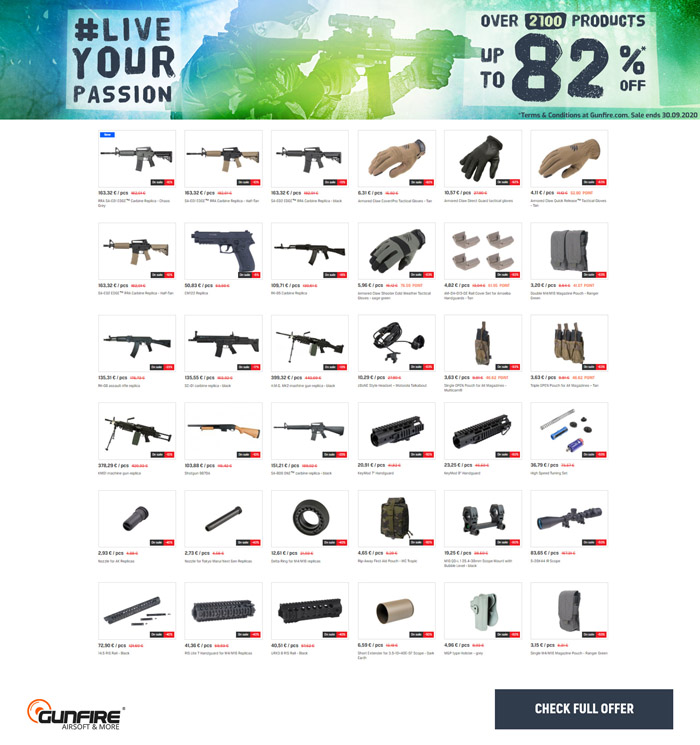 Specna Arms Daniel Defense® MK18 SA-E19 EDGE™ and SA-C19 CORE™
We introduce Daniel Defense® MK18 SA-E19 EDGE™ and SA-C19 CORE™ Carbine Replicas! They were manufactured in cooperation with EMG and have engraved licensed markings of Daniel Defense® - a firearms manufacturer from the United States. Right now, you can select from two color versions: Black and Chaos Bronze. Replicas from the EDGE™ line are equipped with the ORION gearbox, MOSFET X-ASR from GATE, and the ESA™ system. The CORE™ version has a 6.03 precision barrel, V2 Gearbox, and ESA™ system.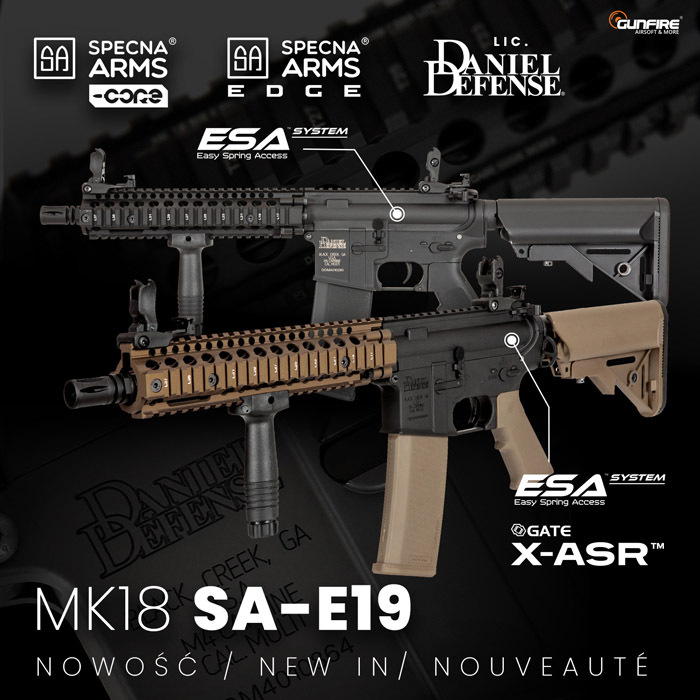 We've restocked polymer holsters and pouches dedicated to the most popular airsoft pistols. Among them are tactical Bungee slings and new holster models, including those dedicated to the Cyma AEP CM.127 pistol."