KWA HK USP GBB 1 Minute Review
OptimusPrime
15 Jan 2020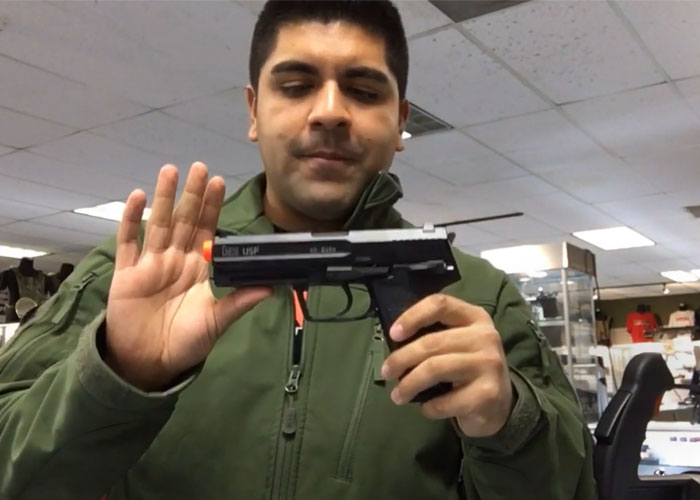 Another 1 minute review by Airsoft GI and they feature the KWA HK USP Gas Blowback Pistol... "KWA is a well known airsoft manufacturer that has been creating high quality airsoft guns for some time. From airsoft electric guns to gas blow back airsoft guns, Engineered to Outperform, defines the quality of their products. Externally, the material they use is designed to withhold a serious amount of stress giving the gun the utmost durability. Internally, the parts used in their airsoft guns are matched to the highest degree for the smoothest operation over long periods of operation. Overall, their product truly performs on the field, KWA products stick to their motto, Engineered to Outperform.
Fully licensed by H&K, this is definitely the most realistic Full Metal USP to date. Built by KWA and using the same extremely durable and high performing NS2 system, the H&K USP is definitely a show stopper. Featuring a 5 inch inner barrel and one of the most efficient gas systems on the market, the H&K USP is capable of incredible range. Since this gun is fully licensed by H&K there are H&K trade marks and logos all over this gun which really add to the overall looks and realism of this GBB. The H&K USP is a 1:1 scale replica and features a safety and de-cocking function just like the real steel. The H&K USP will definitely impress any type of player, whether you be a avid player, collector, target shooter or you are looking for a great GBB for training.
Specifications:
System: Gas Blow Back
Magazine Capacity: 23 rounds
Muzzle Velocity: 340-350 FPS
Gas Type: Green Gas
Package Includes: gun, magazine, manual
Features:
Metal Slide
Quickly and Easily Dissembles
Ambidextrous Magazine Release
Fully licensed H&K Trade marks"