Jack Pyke Sale At Military 1st
OptimusPrime
28 Jul 2020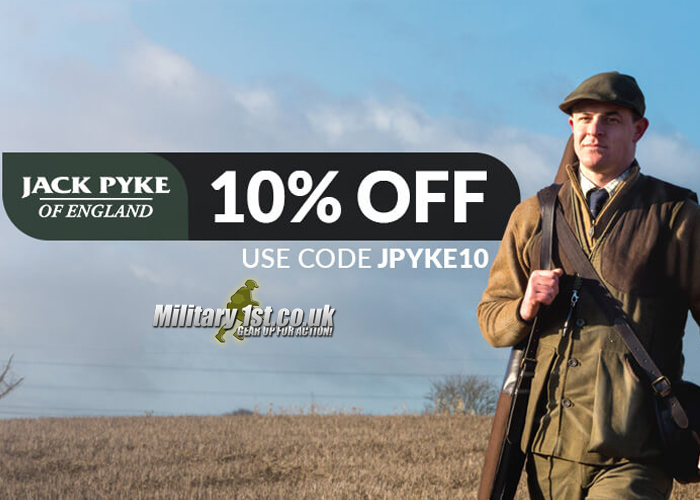 More discounts from Military 1st and for this week until the second of August, they're taking off 10% off on orders of Jack Pyke products. Just use the discount code that you see in this post upon checkout to avail of the discount... "We offer 10% off Jack Pyke clothing and equipment with Discount Code JPYKE10.
Discover a fantastic range of outdoor and hunting clothing, gun bags and accessories from Jack Pyke.
Perfect for shooting enthusiasts and those who like the country-style living, skilfully made of quality materials, with designs based on 25 years of experience.
Hurry up: this special offer ends 2 August 2020. It applies only to the Jack Pyke category and excludes already discounted items.
Enjoy free UK delivery and returns! Free shipping to the U.S., Ireland, and Australia. Fantastic rates for delivery across Europe."