Gunfire Autumn Sale 2022
OptimusPrime
07 Oct 2022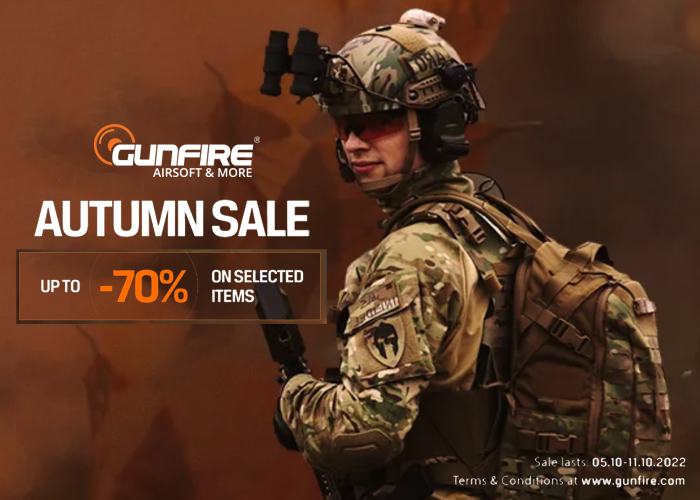 Lots of items are now on sale with prices slashed up to 70% off on selected items with the Gunfire Autumn Sale... "The autumn mood can be improved with shopping, and even more so with shopping at a discount of up to 70%. The Autumn Sale has started, with over 2,500 products at mega-discounted prices!
Including replicas from A&K, Classic Army, E&L, Cyma; tactical equipment from GFC Tactical , Black Mountain Tactical, FMA; parts and accessories from Specna Arms, Maple Leaf, Lambda and many other brands.
Take a look and let us know what has already found a new owner!"