G&G PRK9 At Toronto Airsoft
OptimusPrime
05 Jul 2020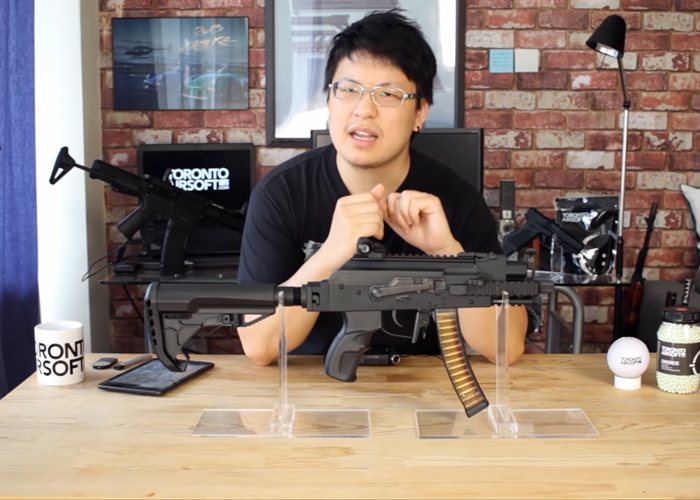 Vincent gives us an in-depth understanding of the G&G PRK9 series in this Toronto Airsoft video... "Internally the PRK9 uses G&G tried and tested gearbox and electronics found in the latest G&G AEGs. This includes a programmable gearbox that can fire in 3rd burst, semi-auto, and full auto.
G&G has also very smartly included a 20mm rail segment on the back of the gun so that any rail mounted sling adapter will give you the perfect set up for game play use.
Features:
Length: 350mm
Weight: 1,985g
Magazine Compatibility: G&G PRK9 Magazines ONLY
Power Source: Electric
Shooting Mode: Semi Auto / 3rd Burst / Full Auto
Hop Up: Adjustable
Magazine Capacity: 40rd
FPS: Approx. 370FPS +/-
Pre-upgraded with Deans connectors (adapter included for mini tamiya)
Includes:
x1 G&G PRK9 AEG SMG - Black
x1 Magazine
x1 User Manual
x1 Cleaning Rod
x1 Loading Tube"