G&G MXC9 & GK-12 AEGs At Gunfire
OptimusPrime
04 Feb 2023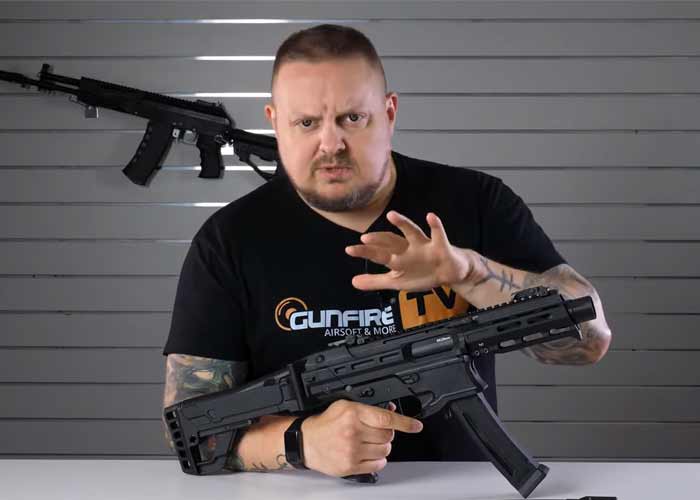 Gunfire got the two AEGs from G&G Armament, the MXC9 and the GK-12, now in stock at their online store... "The MXC9 sub compact from the Combat Machine 16 series from G&G, already very well known on the market. Powered by new generation magazines in a four-channel system. It is an improved and modified version of PCC.45. At the same time, it is adapted to both right and left-handed shooters. A lot of interesting solutions used by G&G Armament, such as a "wireless" stock or a new magazine solution, make this replica a real treat for fans of modern airsoft.
The body, the stock holder, the stock latch, the receiver cover with the rear sight base, the trigger guard, the manipulators, the dummy bolt carrier, the gas tube and the suspension eye are made of steel. The above elements have been subjected to a phosphating process. Such a coating is characterized by a high degree of damage resistance and corrosion resistance.
To reduce the weight and improve the balance of the replica, the barrel and its components are made of a durable aluminum alloy. The stock with a rubber butt plate, ergonomic pistol grip, magazine and front handguard with gas tube cover are made of nylon fiber."