German Police Seize Airsoft Guns From French Airsofters
OptimusPrime
16 Sep 2020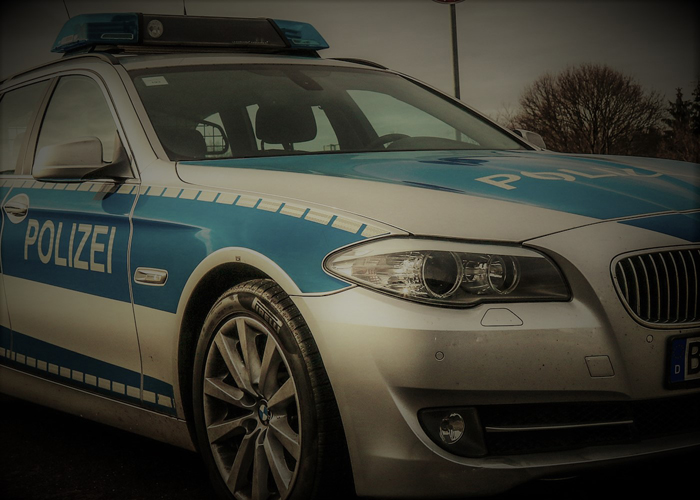 French Airsofters returning from Border War Milsim 12 "The Storm Lord" got their airsoft guns seized by the German Police. According to TAG24, nine men from France between the ages of 20 and 41 had to hand over the so-called airsoft weapons at a control zone on the A6 and were then allowed to travel home.
They were checked by the Bundespolizeiinspektion Waidhaus (Federal Police Inspection Waidhaus) which is situated near the German-Czech Republic Border. Whilst airsoft guns are legal in Germany provided that they meet the local regulations such as being semi-auto and to be classified as toys, should be under 0.5 joules. There should be no lasers or lights mounted on them.
Airsoft regulations vary from country to country. As such, airsoft players in Europe should check the regulations in each country they are driving through on their way to an event to avoid confiscation of their airsoft guns by the police.
More information on this incident was posted at the Border War Milsim Community on Facebook: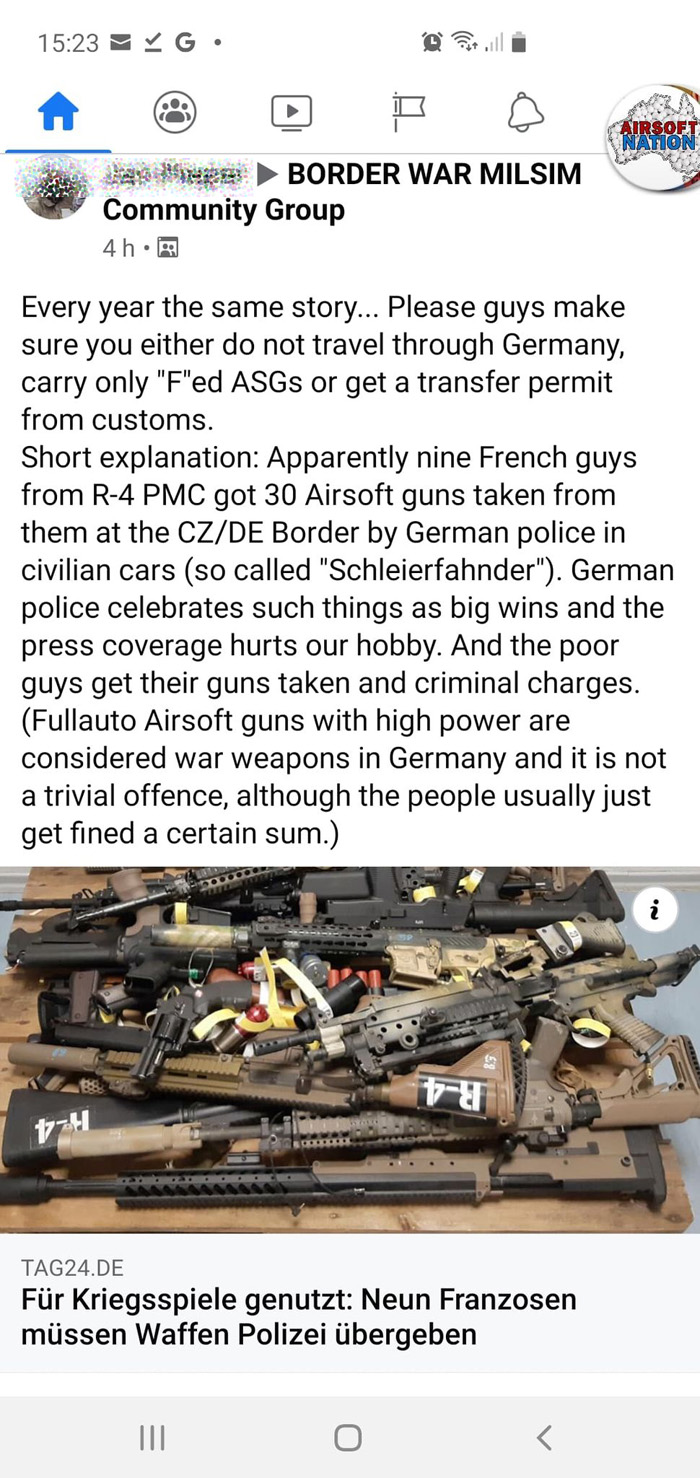 ---
Hat tip: Airsoft Fury