Geonox Airsoft's Golden Eagle M870 Shotgun Review
OptimusPrime
17 Jul 2021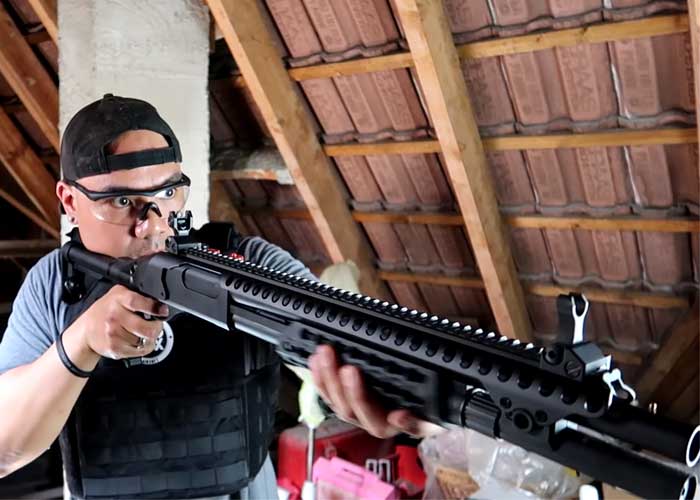 Affordable Golden Eagle M879 airsoft shotgun gets the scrutiny of Geonox Airsoft... "In this video I show you the M870 from Golden Eagle. There are plastic spring loaded shotguns. And you can have a lot of fun with them. But if you've ever had a metal pump gun in your hand, you don't want to go back to plastic.
But there is still a step better. With a spring-loaded shotgun, you can quickly repeat your arms tiredly. It looks different with a gas shotgun. Repeating is very easy and smooth. This also has the advantage that you don't shake your head and it is easier to hold the target.
What I particularly like here is that you can even expand the 3 shot mode to 6 shots. But you also have to keep in mind that you halve the shots per shell from 10 shots to 5 shots. The heat shield gives the whole thing a very nice, eye-catching look. And the Picatinny Rail gives you the option of attaching a red dot sight."