Gatorz Battleworn Limited-Edition Eyewear
OptimusPrime
10 Jul 2022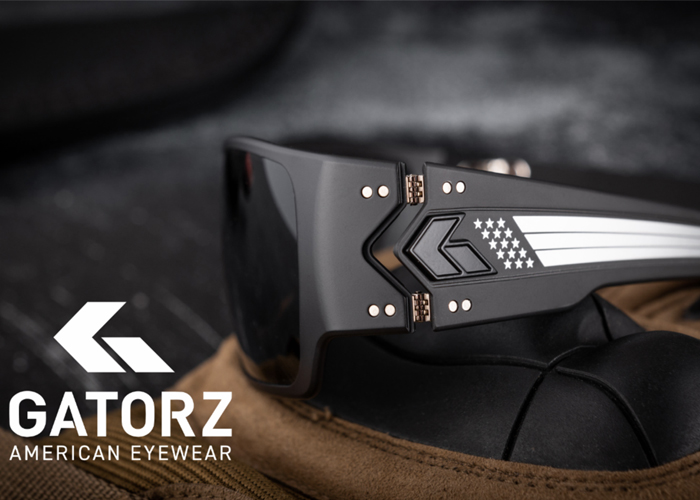 Better grab a pair of the Gatorz Battleworn Limited-Edition Eyewear before the models are gone... "This might be the most patriotic frame Gatorz has ever designed. Our new Battleworn frame digs deep into America's undaunted history, with 15 stars in a custom engraved temple pattern that evokes the Star Spangled Banner.
Not the song, mind you … we're talking about the actual Star Spangled Banner—the 15-star garrison flag that flew over Fort McHenry during the Battle of Baltimore in the War of 1812.
On September 13, 1812, a fleet of 19 British ships pounded the fort with rockets and mortar rounds for over 25 hours. For the defenders stationed there, it must have felt like heaven and hell switched places as fire rained down on them amid a torrential downpour.
The next morning, observing from afar, an American lawyer and amateur poet named Francis Scott Key saw something stunning amid the smoke and flames.
Flying atop the battered ramparts was a garrison flag. The 15 stripes and 15 stars swayed in the breeze, confirming that the fort remained under American control.
Our flag was still there.
These brand new, limited edition frames are now available in the Gatorz catalog. Find the Battleworn design on both the Specter and the Magnum, two all-aluminum bestsellers with a special Cerakote® finish for additional ruggedness and long-term durability. Choose between Black or OD Green. The OD Green variant livens things up a bit with coyote tan stripes, and you can't go wrong with the reliably patriotic classic white on the Black variant. Every frame comes with a lifetime frame warranty."