Entire Woodland Camo Inventory Of Military 1st At 10% Off
OptimusPrime
19 May 2020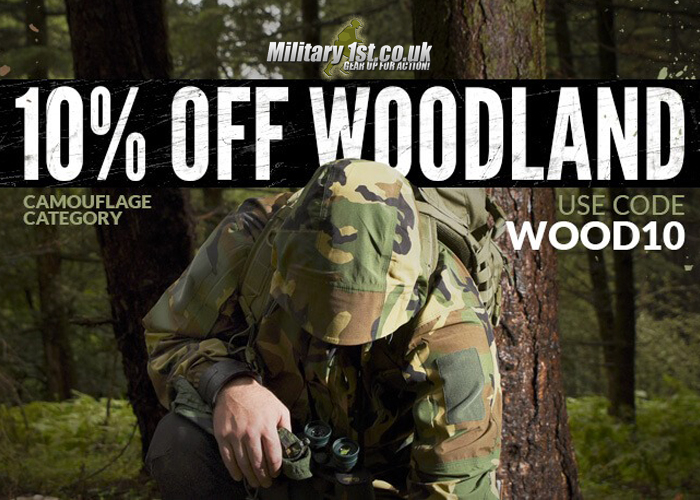 Get the discount code offered here by Military 1st to get 10% off on woodland camo gear purchases. Just make sure you apply the discount code upon checkout to avail of the discounted price... "We offer 10% off entire Woodland camouflage category with Discount Code WOOD10.
Woodland camo is the epitome of camouflage, one of the most commonly used and reproduced patterns ever designed, adopted by military forces around the world and still widely worn today also by civilians.
Head to our website and save on camouflage jackets, cargo trousers and army uniforms, combat gear, bags and backpacks, and more, all in the classic Woodland camo!
Hurry up: this special offer ends 23 May 2020, midnight.
This offer applies only to the Woodland category and excludes already discounted items.
Enjoy free UK delivery and returns! Free shipping to the U.S., Ireland, and Australia. Fantastic rates for delivery across Europe."