Desert Eagle .50 AE GOLD GBB Pistol At Airsoft Atlanta
OptimusPrime
22 Jun 2022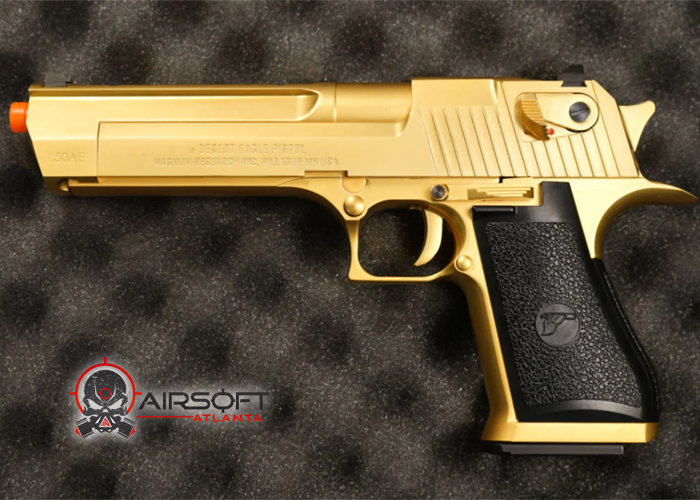 Here's one gas blowback pistol for those who love bling that's available at Airsoft Atlanta, the Desert Eagle .50 AE GOLD Full Metal Green Gas Blowback Pistol... "The Desert Eagle .50 AE in Gold. What else is there to say?  Best DEAGLE airsoft ever.
Full metal frame and slide mimics the weight of the real steel Magnum Research Desert Eagle
Realistic field stripping
Fully licensed trademarks
Green Gas blowback pistol
FPS: 365 w/.20g BBs
Fully licensed Desert Eagle gun from Israel."