Custom Tokyo Marui Colt M16A2 NGRS With G&P M203
OptimusPrime
11 Nov 2021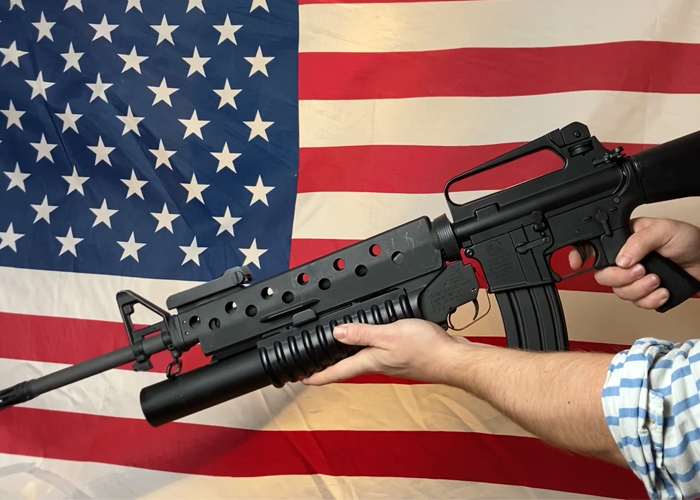 Nextgen Retros got something for those who like the Blackhawk down loadout --- a customised Tokyo Marui Colt M16A2 NGRS that is equipped with the G&P M203 40mm BB shower launcher. Just bad trigger discipline in the video ruins it... "Got this G&P M203 with heatshield today, really nice combination! But also very heavy.
Quality and Markings from the M203 are awesome!
I bought the E&C Upper and Otter parts from Sixmm.com."